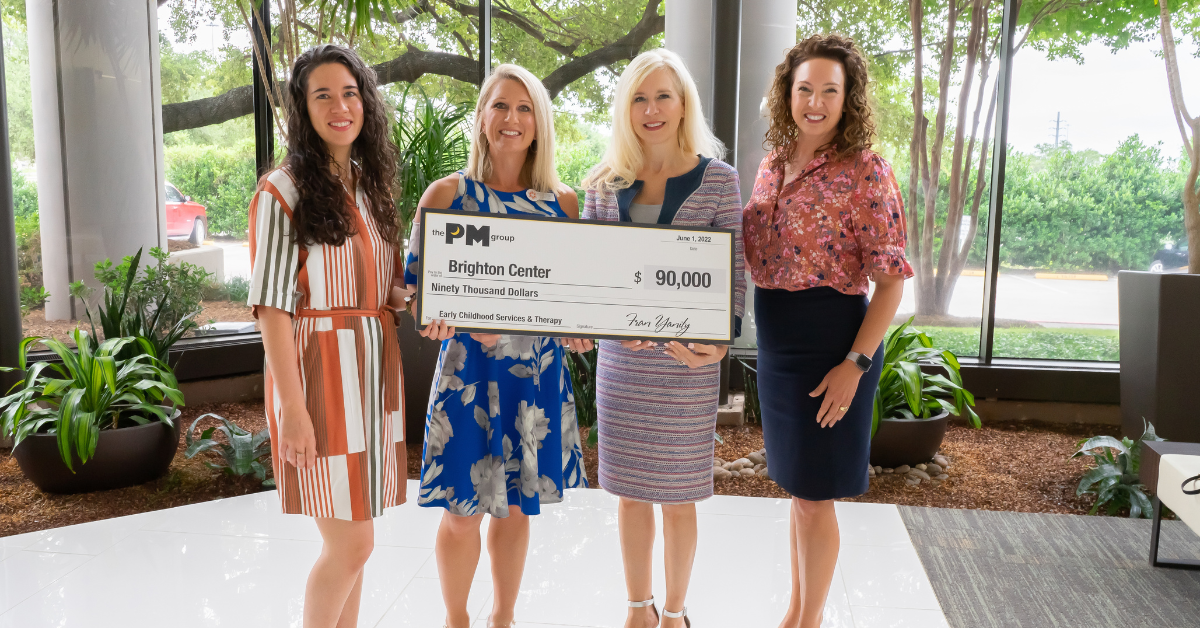 Every year, our agency hosts many various fundraising events for nonprofits we support. This past April, Brighton Center was the benefiting organization from a charitable poker tournament. Thanks to all our sponsors and attendees, they received $90,000 from the event!
"The PM Group is all-in for helping the children we serve!  Because of Bob and his team at The PM Group, Brighton Center has helped more than 4,000 children with disabilities and delays this last year.   We know that a child's life will be forever changed when they get the right help at the right time – and we are grateful that The PM Group ensures it!" shared Katrina Campbell, CEO of Brighton Center.
"Our commitment to organizations that make a difference in children's lives is why we love helping the Brighton Center," stated The PM Group's President and Chief Operating Officer, Fran Yanity.
Brighton recently went through a campus renovation at their Higgins location thanks to the generous donations from community donors. This renovation enabled them to expand their services as well, providing more opportunities to help children of all abilities excel as they approach their school years and beyond. Funds continue to help Brighton provide therapy services, preschool centers, educational support, and parent resources.
About The PM Group: The PM Group was launched in 1988 by our CEO & Founder Bob Wills. Now in our 35th year, the agency has continued to grow and is San Antonio's largest advertising agency under the leadership of President and COO Fran Yanity. The PM Group's client roster spans numerous industries including home services, automotive, CPG, entertainment and sports marketing, legal, business services, non-profits, real estate and fitness. For two consecutive years now, the agency has set annual revenue records with the addition of six new clients and through the continued success of our existing clients. Additionally, the agency hosts their annual Charity Gala that to date has raised millions of dollars for local San Antonio and South Texas area non-profit organizations. In 2021 alone, the agency donated over $1,800,000 to local non-profits. It is our way of giving back to the community that we so humbly serve.