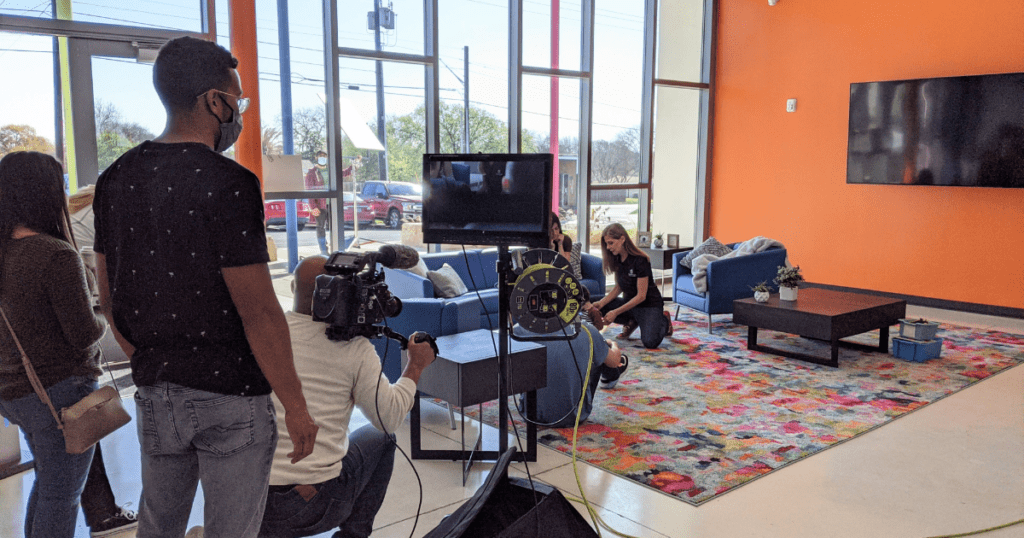 Brighton Center is a nonprofit that offers a variety of services for children of all abilities and their families. In fact, the organization offers so many services, it's often a challenge to communicate within :30 seconds all that Brighton can do to help children. We love that our latest collaboration allowed us to brainstorm and ideate creative ways to tell a story that not only educates viewers on the breadth of Brighton's services, but also creates an emotional connection by addressing the fears and concerns parents often have for their children as they grow and develop.
Brighton helps babies and toddlers become developmentally on track through Early Childhood Intervention Therapy and helps kids with and without disabilities to be ready for Kindergarten through their Nationally Accredited Preschool Centers. Brighton's therapists also go into schools to help children receive the assessments and services they need through one-on-one Education Advocacy Support and Special Education Workshops. We found that with so much detail to squeeze into one spot, a timeline effect was a perfect way to highlight the top level information necessary to inform the viewers. This also gave us an opportunity to highlight Brighton's recently renovated and state-of-the-art Higgins campus.
None of this would have been possible without our sister company, Quarter Moon Productions, whose skills and passion to help us tell our story brought our script to life.
You can view this new spot on some of your local broadcast channels in San Antonio and below.
Brighton Center "Johnny's Story" by The PM Group
The true story of how early intervention at Brighton Center helped one child not fall behind.
About The PM Group: The PM Group was founded in 1988. For over 33 years, the agency has continued to grow and is San Antonio's largest marketing and advertising agency. The PM Group's client roster spans numerous industries including home services, automotive, CPG, entertainment and sports marketing, legal, business services, non-profits, real estate and fitness. For two consecutive years now, the Agency has set annual revenue records with the addition of six new clients and through the continued success of our existing clients. Additionally, the agency hosts their annual Charity Gala that to date has raised millions of dollars for local San Antonio area non-profit organizations in the last 15 years! In 2020 alone, the Agency donated over $1,050,000 to local non-profits. It is our way of giving back to the community that we so humbly serve.