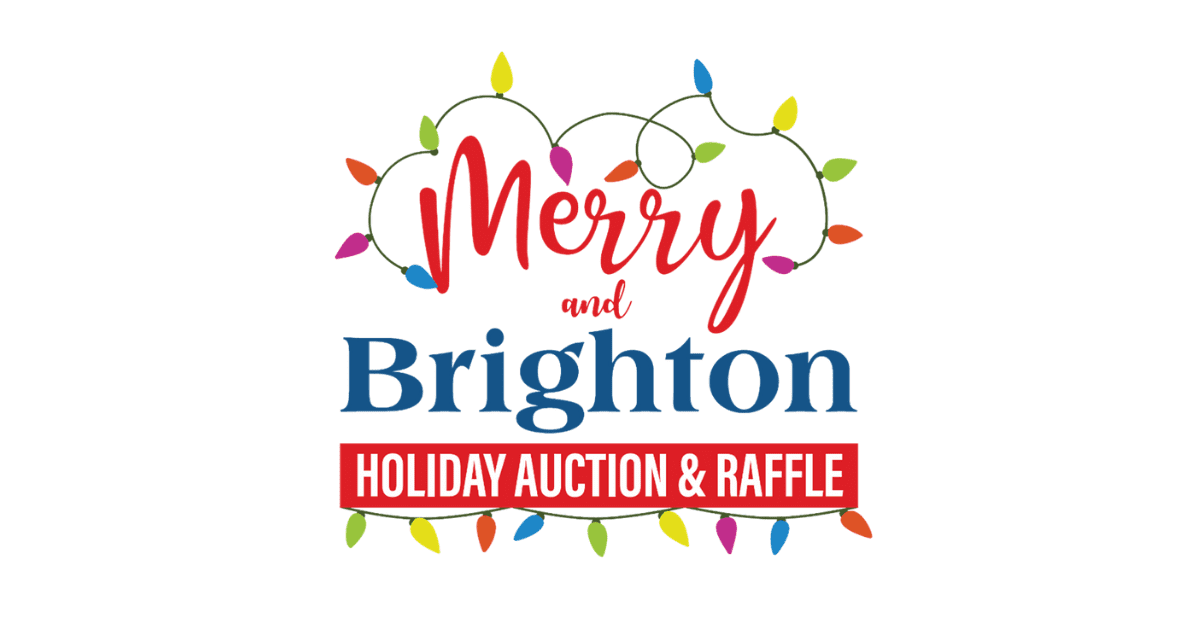 When the Brighton Center asked The PM Group to help them with fundraising in 2020, we responded. The COVID pandemic had already wiped-out Brighton's two premier charitable events they hold each year. Fundraising had become unbearably difficult and extremely challenging for all non-profits in the San Antonio community.
We responded by creating the "Merry & Brighton Holiday Auction & Raffle." This thirty-day fundraising event was created with The PM Group's own in-house charitable events team. Being San Antonio's largest ad agency and marketing firm has allowed us to staff our firm with charitable fundraising professionals. This team is made up of experienced individuals that understand all the nuances 501c organizations face when putting on a successful fundraiser.
"Charitable fundraising services have been a core strength for over 20 years now here at our agency," stated Peggy Wills, The PM Group's Vice President of Community Giving.
For more than 50 years, Brighton has been the cornerstone of early intervention services for children with disabilities in San Antonio. Their mission is to provide the right help at the right time and level the playing field for kids with disabilities and developmental delays in San Antonio with the goal of empowering them to achieve their individual potential making them successful in every community.
"The 2021 edition of the Merry & Brighton Holiday Auction & Raffle will be held November 8th through December 12th. Brighton supporters will find over 100 auction items they can purchase just in time for the holidays and have the chance to win a new car or truck in the raffle," stated Danielle Gunter, The PM Group's Director of Community Giving and event organizer.
"Brighton Center is incredibly honored to have the support of The PM Group. Their generosity and heart for helping kids in our community is like none other," stated Brighton Center Chief Development Officer, Katrina Campbell. "At Brighton, we are committed to providing the right help at the right time to children of ALL abilities and we couldn't do it without partnerships like the one we have found with The PM Group. They are like family to us, and we are humbled to have the opportunity to work with them and serve more children in Bexar County that need our critical services."
"Charitable fundraising is not a revenue generator for our agency, it's a passion project. Bob Wills and I are committed to making a difference in the lives of others that need a helping hand in the communities we do business. It's who we are," stated The PM Group President and Chief Operating Officer, Fran Yanity.
Last year's Merry & Brighton event raised nearly $150,000 for Brighton with the goal of raising $200,000 or more this year.
About The PM Group: The PM Group was founded in 1988. For over 33 years, the agency has continued to grow and is San Antonio's largest advertising agency. The PM Group's client roster spans numerous industries including home services, automotive, CPG, entertainment and sports marketing, legal, business services, non-profits, real estate and fitness. For two consecutive years now, the Agency has set annual revenue records with the addition of six new clients and through the continued success of our existing clients. Additionally, the agency hosts their annual Charity Gala that to date has raised millions of dollars for local San Antonio area non-profit organizations in the last 15 years! In 2020 alone, the Agency donated over $1,050,000 to local non-profits. It is our way of giving back to the community that we so humbly serve.