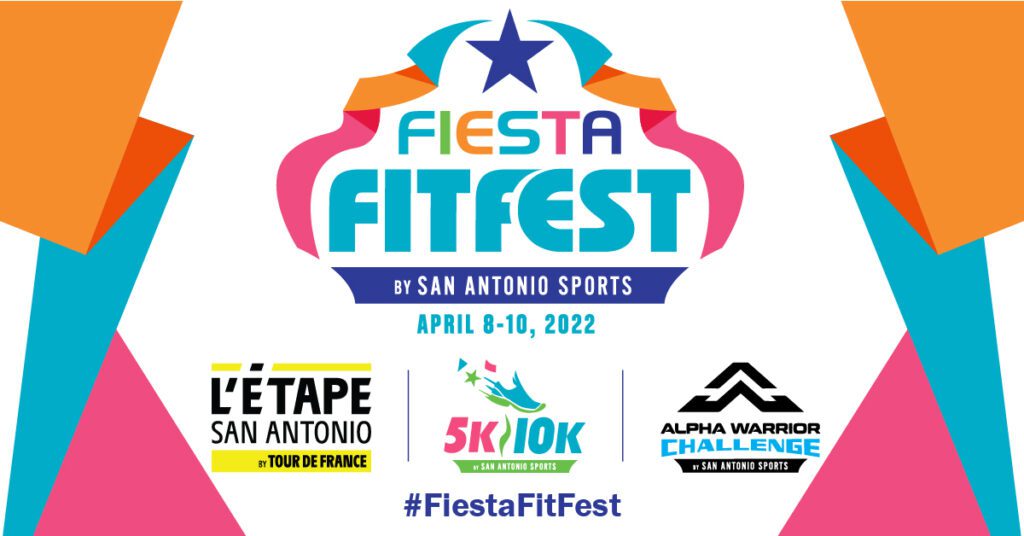 On Tuesday, June 1, San Antonio Sports announced its new Fiesta-sanctioned event, Fiesta FitFest, April 8-10, 2022. The new 3-day event will feature 'Pedals, Medals and Fun' for the whole family. From Alpha Warrior events to a 5k/10k run, music and food to the final Tour De France-style cycling event, L'Etape San Antonio, there will be something for everyone to enjoy.
"This new event puts San Antonio on the international map for competition-based cycling events. We're excited to help our client, San Antonio Sports, launch this incredible event,' stated Bob Wills, CEO of The PM Group.
"San Antonio Sports is pleased to bring fitness talent to Fiesta next year. People of all fitness levels can participate," said Russ Bookbinder, President and CEO of San Antonio Sports "I'm particularly excited to host L'Etape San Antonio. We believe this event will invigorate the local cycling community, just as the Rock'n'Roll Marathon changed our running scene."
The PM Group will be on the launch committee tasked with building the event from the ground level while driving interest in the weekend festivities via marketing and advertising support. Sister agency, Noisy Trumpet, designed the colorful logo for the event and has secured social media influencers to share information about the upcoming event.
"San Antonio is a thriving, engaging city with so much to offer," continued Fran Yanity, President/COO of The PM Group, President/CEO of Noisy Trumpet Digital & PR, "The addition of L'Etape San Antonio, the only U.S. stop for Tour de France in 2022, makes our city an easy destination of choice for local, regional, national and international tourism."
About The PM Group: The PM Group was founded in 1988. For over 33 years, the agency has continued to grow and is San Antonio's largest marketing and advertising agency. The PM Group's client roster spans numerous industries including home services, automotive, CPG, entertainment and sports marketing, legal, business services, non-profits, real estate and fitness. For two consecutive years now, the Agency has set annual revenue records with the addition of six new clients and through the continued success of our existing clients. Additionally, the agency hosts their annual Charity Gala that to date has raised millions of dollars for local San Antonio area non-profit organizations in the last 15 years! In 2020 alone, the Agency donated over $1,050,000 to local non-profits. It is our way of giving back to the community that we so humbly serve.