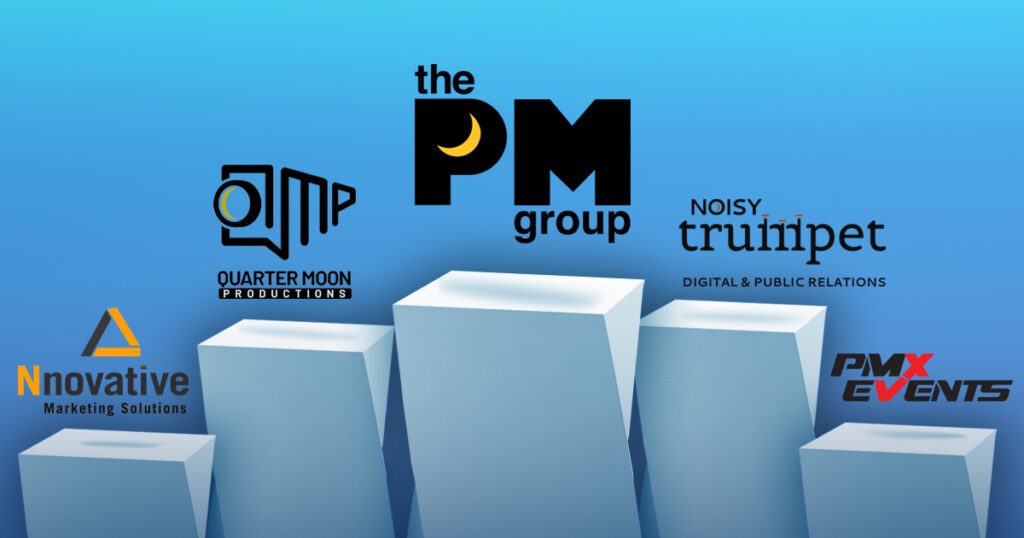 The PM Group today operates as San Antonio's largest full service advertising agency, committed to our clients future growth and success. The PM Group realized many years ago that agency services could not be offered to clients for the sole purpose of driving incremental agency revenue and profits. Instead, we added key in-house services to simplify our clients work life and schedule. We determined that our clients wanted high-level professional marketing services that delivered what they needed — without them having to deal with 2-4 other external vendors – and at a lower cost threshold. Even as the pandemic has been the elephant in the (virtual meeting) room since early 2020, it is not the only hurdle today's advertising and marketing agencies must overcome for continued growth and success in the future. Average 'client lifespan' is one of the biggest challenges ad agencies face today. The two key elements of 'Value & Time' were very important to the client lifespan equation. Simplifying a client's life and delivering the desired marketing results 'for less' creates a dynamic agency-client partnership built to last for years.
Case in point, The PM Group's average client lifespan exceeds 10+ years. The national ad agency-client lifespan averages only 4.5 years. We have represented IHOP restaurants regionally for 21 years now, personal injury attorney Thomas J. Henry for 14 years and counting and we represented Pizza Hut and Taco Bell DMA co-ops for 27 years before all advertising was taken nationally five years ago.
Building the proverbial 'better mousetrap' centered around the key marketing needs of our clients…and potential clients. However, we had to be certain we provided those services in a 'best in class' delivery. We identified those advertising services and started building our full service advertising agency platform with sister companies that could deliver the needed full service marketing agency support as follows:
We opened QMP in 2010 as a full-service studio primarily focused on producing television and radio commercials with a staff of five people. Today,18 studio staffers not only produce commercials, but also major television content that airs all across Texas in 17 DMA's. 'YOLOTX' is the most popular QMP-produced TV show that will begin its 5th year in production this coming September.
We opened NMS in 2011 with its primary product 'The BOOK of FREE' as a consumer savings book that provided consumers with over $6,000 in annual savings on dining, entertainment, retail and more. Since our inception, BOF has been sold to over 100,000 customers, making other 'savings books' irrelevant with many going out of business in the San Antonio/South Texas area. Participation in the BOOK of FREE is FREE to our agency clients.
Noisy Trumpet Digital & Public Relations   
In 2017, Noisy Trumpet Digital & Public Relations opened its doors and has risen to become the second largest public relations firm in the San Antonio market today. The initial staff of five has risen to 14 people today dedicated to delivering clients' needs swiftly and efficiently. Whether it's a press conference, building a client website, executing social media campaigns or digital brand awareness, Noisy Trumpet has been delivering nationally-recognized results since its inception.  The PM Group, QMP and Noisy Trumpet often pitch new clients together as a collective group to demonstrate the power of unified collaboration to garner greater results.
November 2018 was the date of the very first event that PMX Events produced. 'Celebrity Fan Fest' was an in-house created pop culture comic con held at the JW Marriott Resort in San Antonio. Headliners included Ben Affleck and Jason Momoa and Ray Fisher at this 2-day fan event that attracted over 8,600 attendees. Since then, PMX Events has produced three additional comic cons, including the Freaky Car Show at Six Flags Fiesta Texas during their Hallowfest event in October 2020. In addition, we have a mega World Championship Boxing watch party scheduled for June 26th for our client Thomas J Henry. PMX has demonstrated its ability to put on world-class events. For example, the Celebrity Fan Fest event in 2019 attracted over 36,000 attendees coming from 45 states and 12 counties. The event generated over 1.7 billion impressions for the event and our sponsors.
Convention Services Audio-Video was launched in 2020 as an audio video services provider for event organizers. Of course, the COVID pandemic virtually cancelled all corporate conventions and seminars last year. However, CSAV quickly proved adept at holding and producing virtual events. Companies like Generations Federal Credit Union held their quarterly shareholder meetings virtually, hosted by CSAV.
As our nation fully reopens and normalcy in our daily lives returns, CSAV is well-poised to provide audio-video services for all types of events ranging from charitable galas to corporate seminars and trade shows. CSAV has already proven to be a valuable asset to both PM Group clients and outside organizations that seek a financially efficient audio-video services provider. CSAV was built to be a low-cost, quality provider of convention services from its inception. Are you having an event and need audio-video services? Call Juan Juarez and let this 16-year veteran put together a winning event plan that will have you smiling!
__________________________________
In summary, The PM Group has built a vast array of in-house services that provides all agency clients all their marketing needs with one point of contact. Our proactive, full service approach to addressing client needs creates an invaluable list of resources to save our clients both time and money, while enhancing the client lifespan. This is what is expected from the San Antonio's advertising agency leader: continuity, results, stability, award-winning work, full transparency and demonstrated value.
About The PM Group: The PM Group was founded in 1988. For over 33 years, the agency has continued to grow and is San Antonio's largest marketing and advertising agency. The PM Group's client roster spans numerous industries including home services, automotive, CPG, entertainment and sports marketing, legal, business services, non-profits, real estate and fitness. For two consecutive years now, the Agency has set annual revenue records with the addition of six new clients and through the continued success of our existing clients. Additionally, the agency hosts their annual Charity Gala that to date has raised millions of dollars for local San Antonio area non-profit organizations in the last 15 years! In 2020 alone, the Agency donated over $1,050,000 to local non-profits. It is our way of giving back to the community that we so humbly serve.