The PM Group and Sister Agencies Bring Back Celebrity Fan Fest for Record Event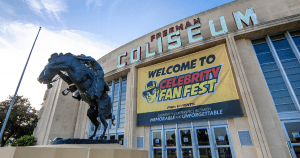 We live in a connected world – today's fast-paced economy requires mutually beneficial partnerships to leverage expertise, experience and resources to optimize business success. With the goal of making Celebrity Fan Fest the most exciting 3-day interactive pop-culture fan festival, The PM Group, as well as all of our sister agencies and organizations, worked together to support PMX Events through advertising, customer service, media outreach, and event coordination. This required harnessing our contacts, best practices, developing a strategy and plan, and most importantly, strong and open communication.  By pulling together all of our resources and collaborating as a team, this event gave us the opportunity to connect and execute an event of large magnitude and reach.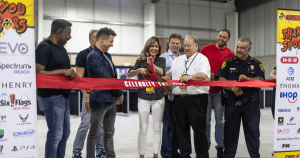 Traditional Advertising
The PM Group did what we do best: advertising to reach consumers in the right areas and with the right strategic messaging. We placed media, designed ads and enlisted the help of Quarter Moon Productions to produce high quality, exciting spots that were broadcasted throughout San Antonio, Corpus Christi and Austin. Our media strategies included:
– TV
– Cable
– Radio
– Out of home
– Print
Key traditional media metrics included:
– 3,042 radio spots
– 8,853 TV and cable spots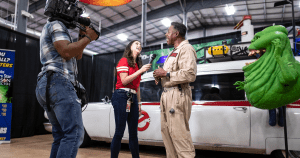 Digital & Public Relations
Celebrity Fan Fest has established an expansive social media presence while engaging with fans, thanks to the digital and PR team at Noisy Trumpet. Noisy Trumpet used the following methods to hit some incredible numbers and land buzz about Celebrity Fan Fest on sites like People Magazine and HuffPost.
– Morning show appearances
– Interviews
– Press releases and outreach
– Digital ads
– SEO & SEM
– Social media
Key metrics included:
– 438 media hits garnering over 1.56 billion PR impressions
– Social media received over 32 million impressions with 400,000+ engagements and 22,000+ new followers
– Digital ads garnered over 6.4 million digital impressions
– Over 760,000 web impressions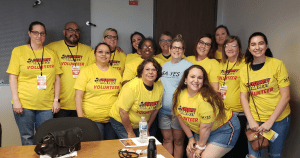 The Volunteers
An event like this couldn't be successful without the power of its dedicated and enthusiastic team of volunteers that SA YES assembled. SA YES' staff worked to pull together and train a team of volunteers in exchange for a donation to be used towards their annual school supply distribution. These volunteers represented all aspects of customer experience from admission, security, food service, photo-ops and autographs, plus much more.
– 534 volunteers
– 2,580 total volunteer hours Friday
– 4,311 total volunteer hours Saturday
– 2,274 total volunteer hours Sunday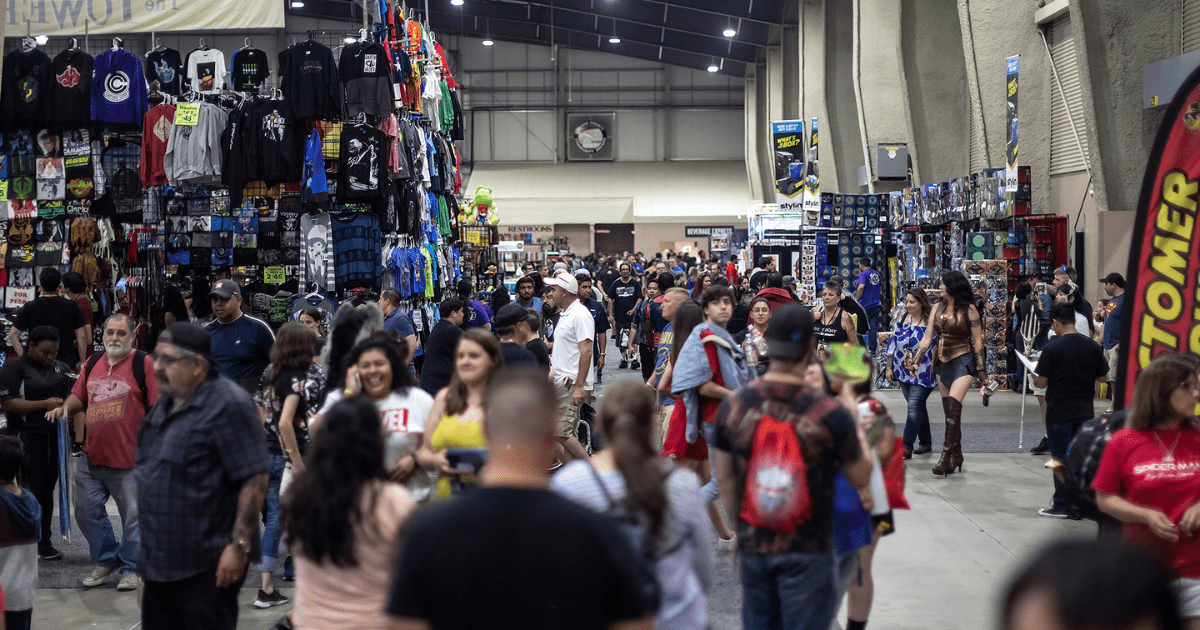 Attendees
Key attendance metrics from Celebrity Fan Fest 2019 included:
– Over 36,000 attendees
– 44 states
– 7 countries
Through the power of connected collaboration, our goal was for consumers to enjoy a seamless experience from Celebrity Fan Fest's first announcement to day-of-event attendance.  Our omnichannel approach recognized the resources and expertise that each one of our sister agencies brings to the table, allowing us to connect and collaborate to not only put on incredible events like Celebrity Fan Fest, but also to deliver to our clients strategic marketing plans that encompass a range of services to make sure their needs and goals are met.
About The PM Group: The PM Group was founded in 1988. For over 30 years, the agency has continued to grow and is currently listed as San Antonio's Largest Advertising Agency by the San Antonio Business Journal. The PM Group's client roster spans numerous industries including automotive, CPG, entertainment and sports marketing, legal, business services, non-profit, real estate and fitness. In addition, the agency hosts an annual Charity Gala that to date has raised millions of dollars for local San Antonio area non-profit organizations in the last 15 years! In the past 5 years, The PM Group has raised both directly and indirectly over $3.5 million for these charities. It is our way of giving back to the community that we so humbly serve.