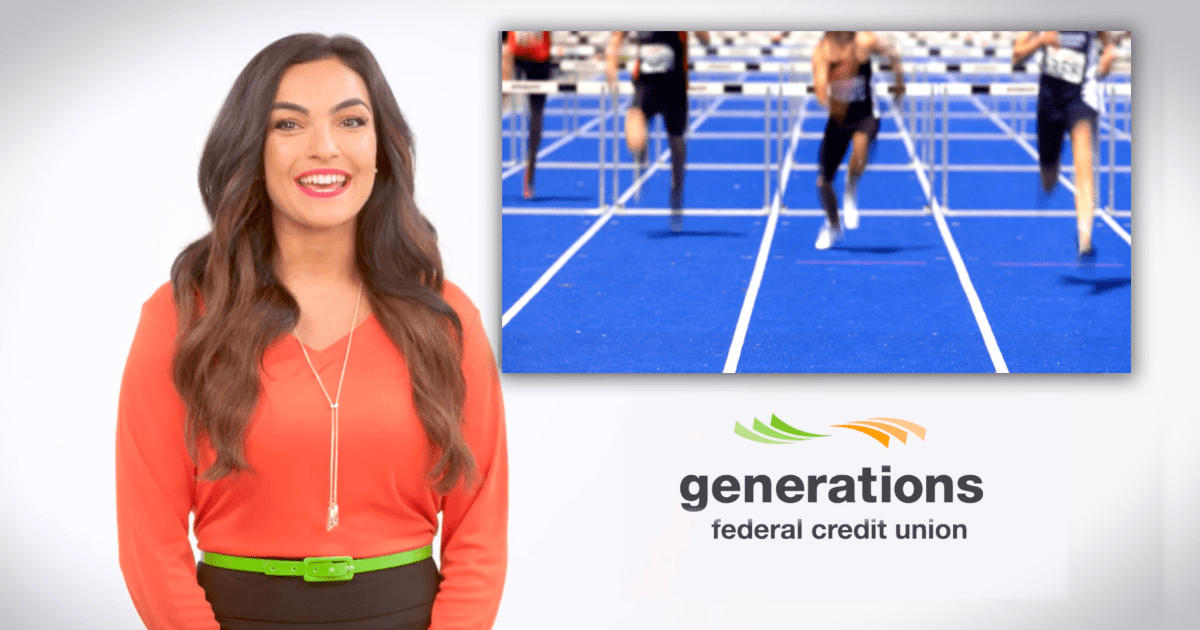 How do you create a new television campaign of Olympian proportion?  First, you make a significant buy in the 2020 Summer Olympics and then you create new television spots that embody the Olympic spirit! Generations Federal Credit Union did just that with their new campaign that launched during the Summer Olympics opening ceremonies. "We wanted to create our own gold medal for Generations FCU. That started with a great media plan and television creative that resonated well with the 2020 Summer Olympics viewing audience," stated Bob Wills , The PM Group's CEO and Media Director.
"The PM Group approached us late last year about advertising placements during the 2021 Summer Olympics. We were definitely interested in this opportunity, but mindful of staying within budget. The PM Group helped us leverage our ad dollars by creating and placing a number of commercials varying in length and product focus. They developed stand-out creative concepts and produced the spots, with the team at Noisy Trumpet tying in our digital advertising efforts," stated Generations Federal Credit Union's CEO & President, Ken Raymie .  "Our 2021 Summer Olympics campaign has helped get our business in front of new audiences in a way that increases brand awareness and encourages adoption of our great offers."
The 2020 Summer Olympic games dominated television viewership despite seeing some rating declines. The declines can be contributed to many factors including television audience's losses of viewers due to streaming, accessing the games on apps, and lower overall interest with some of the events that unfolded marquee athlete news. For example, Simone Biles dropping out of gymnastics was undoubtedly a major hit to viewership. "The Opening Ceremonies were also down significantly. The empty Olympic Stadium created an unexciting atmosphere for viewers," Wills added.   Nonetheless, the Olympic games are still the biggest viewer experience of the summer and Generations Federal Credit Union is the dominant local banking institution. "A great media plan combined with great creative always wins the gold medal," added Marion DeWall , The PM Group's Senior Vice President of Creative Services.
About The PM Group
: The PM Group was founded in 1988. For over 33 years, the agency has continued to grow and is San Antonio's largest advertising agency. The PM Group's client roster spans numerous industries including home services, automotive, CPG, entertainment and sports marketing, legal, business services, non-profits, real estate and fitness. For two consecutive years now, the Agency has set annual revenue records with the addition of six new clients and through the continued success of our existing clients. Additionally, the agency hosts their annual Charity Gala that to date has raised millions of dollars for local San Antonio area non-profit organizations in the last 15 years! In 2020 alone, the Agency donated over $1,050,000 to local non-profits. It is our way of giving back to the community that we so humbly serve.