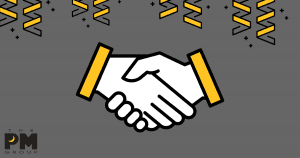 For growing cities like San Antonio, advertising plays a vital role in the economy. Not only does the industry help businesses grow and prosper, it also provides consumers with valuable information to assist in their purchasing process. Even though this is common knowledge for most, many often don't know the process and benefits of working with agencies, specifically what it's like to work with a San Antonio advertising agency.

The Process
Agencies should be client-focused and results-focused; so, the first step in creating a campaign is always to understand the client's needs and goals. This could range from prompting immediate consumer action in-store or generating long-term loyalty. It is a foundational step that guides the rest of the process and is why constant client communication is a vital part of the job.

Developing the right strategy and creative is also an integral part of an advertising agency's process. Agencies ensure a comprehensive plan of action is put into place to accomplish the client's goals. This entails choosing the right placements, timing and target audience. Then, the creative and messaging must reflect the brand's identity, as well as resonate with the consumer it is targeting.

Once the strategy is developed and creative designed, media buyers get to work to secure placements. Advertising inventory is purchased on a number of different mediums including print, television, radio, out-of-home among others. Paid and earned media are tracked and bartered to ensure messages are where they need to be.

The Benefits
Working with advertising agencies helps businesses thrive in highly competitive markets by providing value and differentiation to their product or service, and subsequently increasing sales. Advertising agencies have a variety of tools at their disposal to accomplish this task. The long-term partnerships that are developed over the years with media and broadcast stations give agencies a unique influence on securing media placement for the best price. The PM Group has unique partnerships and buying power to make your dollars go even further.

Producing measurable results is the key for advertising agencies. As a business, it is crucial to illustrate the effectiveness of the work that has been done. Reporting the path of growth and success of a campaign is as exciting to agencies as it is to the clients. It's ultimately the measuring stick of success!

This is just a simple blueprint of a client's advantage when working with an agency. If your interest is peaked, don't hesitate to contact us to learn more about our process and how we can work together to build your business. The PM Group has serviced clients for over 30 years and has unique resources to share your brand's message where it needs to be heard.

About The PM Group: The PM Group was founded in 1988. Over the past 30 years, the agency has continued to grow and is currently listed as San Antonio's Largest Advertising Agency by the San Antonio Business Journal. The PM Group's client roster spans numerous industries including automotive, CPG, entertainment and sports marketing, legal, business services, non-profit, real estate and fitness. In addition, the agency hosts an annual Charity Gala every February that to date has raised over $2.5 million for local San Antonio area non-profit organizations in the last 15 years! It is our way of giving back to the community that we so humbly serve.