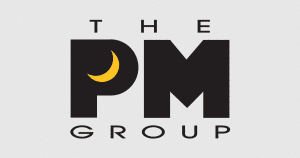 As an advertising agency, we employ a wide variety of people and personalities. It's a place where the left and right brain walk hand-in-hand in perfect harmony. From strategy-driven executives to inventive creatives, agency life is an interesting domain. The clients and the work are always different and the culture is more family than friend. To provide an even better picture, we asked some of our Account Executives to explain what life is like at a San Antonio advertising agency.
Q: "What's a typical day like?"
A: "The more exciting bits are problem-solving and developing exciting campaigns our clients love"
Work at an advertising agency is a mixture of different tasks, including day-to-day duties. For our account executives, emails, phone calls and meetings are needed to ensure everyone is on the same page. After all, this is the communication business. However, an advertising agency is never short of excitement. We work to stay up-to-date on the shifting markets and trends to give our clients the best work possible. Creative production is always an entertaining process. From talent searches to commercials and everything in between, it is always a unique experience.
Q: "What's the office culture like?"
A: "You know you work at a great place when you hear laughter in the halls every day"
Work culture gives an interesting look at an advertising agency. No two are exactly the same, each just slightly different from the last. But, each agency's culture hopes to foster creativity, collaboration and inspiration. As one of our senior executives pointed out, most agencies culture is built on teamwork. This certainly reigns true for our agency. We support each other in our work and celebrate our accomplishments. We know how to have fun, whether that be birthday celebrations, holiday parties or our community events. All working towards the goal to grow as a team.
Q: "What makes the ad industry unique"
A: "Each project is dealt with in a unique way based on the needs of the client"
As our executives explain, working at an advertising agency is always interesting. It provides the opportunity to work with a wide variety of clients from varying industries. Each and every project is different. It helps curbs monotony and keeps people on their toes, adjusting each approach to fit the range of situations. it provides a breadth of experience that keeps things fresh, helping careers flourish and awards be won. Each day, new challenges are faced head-on with positive certainty.
Q: "Any Advice for aspiring advertising professionals?"
A: "Find an ad agency with core values and a culture that resonates with you"
Advertising careers are increasing in popularity and, consequently, so does the competition. But, if you have the ambition and drive, it can make for a rewarding career. So, if you're curious about working in an advertising agency in the future, it's helpful to get advice from professionals. Our AE's find it helpful to get as much experience at an agency as possible, however that may be. It helps you can get a solid grasp on what the agency world is like, one of the biggest learning curves faced by newcomers. Above all else, our execs believe it's important to find an agency that reflects who you are as a person. It becomes much easier to see yourself working there once you do.
If this type of work interests you, we are currently taking applications for internships. Please contact us to apply!
About The PM Group: The PM Group was founded in 1988. Over the past 30 years, the agency has continued to grow and is currently listed as San Antonio's Largest Advertising Agency by the San Antonio Business Journal. The PM Group's client roster spans numerous industries including automotive, CPG, entertainment and sports marketing, legal, business services, non-profit, real estate and fitness. In addition, the agency hosts an annual Charity Gala every February that to date has raised over $2.5 million for local San Antonio area non-profit organizations in the last 15 years! It is our way of giving back to the community that we so humbly serve.