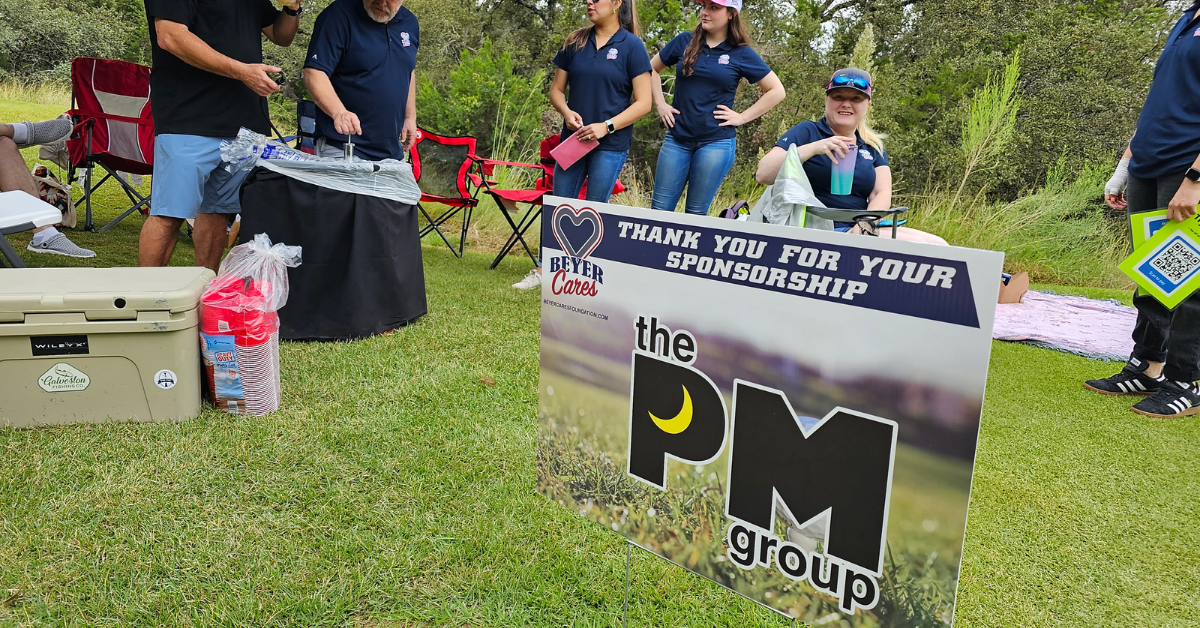 The Beyer Boys family has been in the San Antonio area air conditioning-heating-plumbing business for decades. While they have been raising money for cancer research for 10 years now, they recently launched their 'Beyer Cares' 501c foundation to make a noticeable difference in our community.
Over the last 3-years alone, they raised over $130,000 with $326,000 being raised over the last ten years. One hundred and fifty golfers hit the links for a very good cause; to beat down cancer!
Congrats Beyer Boys on another successful tournament! You can count on The PM Group's support again next year!
About The PM Group: Founded in 1988 by our CEO/Founder/Media Director Bob Wills, The PM Group is now celebrating its 35th year in business. The agency continues its stellar growth and is San Antonio's largest advertising agency under the leadership of Agency President and COO Fran Yanity. The agency's client roster spans numerous industries including financial, casual dining, cultural organizations, home services, automotive, CPG, entertainment, sports marketing, legal, business services, non-profit, real estate and fitness. For the past five consecutive years, the agency has set annual year-over-year revenue records with the addition of new clients and organic growth of existing clients. Additionally, the agency continues its legacy of annual charitable giving by orchestrating fundraising events for local nonprofit organizations. The PM Group now raises approximately $2M annually, bringing our total charitable contributions to over $16M for the past 10 years.