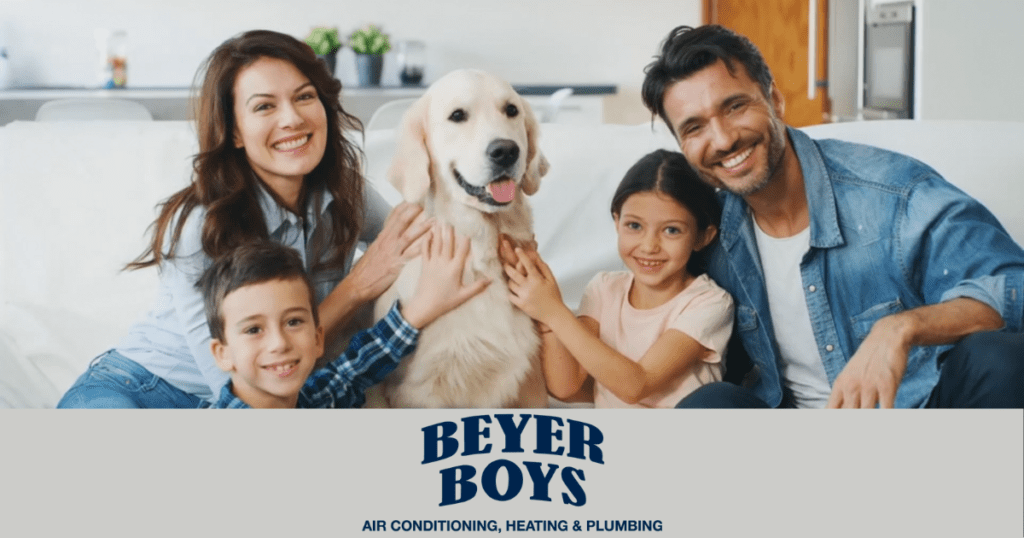 Since 1990, one of our newest clients knows that their customers depend on them to be qualified, dependable, and trustworthy. That's why over the last three decades, Beyer Boys has not only become known for their 24/7 availability and fast repairs, but also for the peace of mind they give their customers who know Beyer Boys have their best interest in mind.
Beyer Boys is made up of Beyer Air Conditioning and Heating, Beyer Plumbing, and Beyer Mechanical. They are the one-stop-shop for all plumbing and HVAC needs in San Antonio and the surrounding areas for both residential and commercial properties. That's why The PM Group was excited to be hired as their agency of record – we knew a clearly communicated strategy was key for several businesses under one main umbrella (we have a bit of experience with that *wink*).
This project began with a quick messaging blast across radio, television, cable, and print to make sure Beyer Boys continued to have their presence in our community. Our team began strategic competitive analysis as well as diving deep into Beyer Boys' current messaging reach to be able to determine who they were speaking to and how that could be expanded. We are excited that Q4 will include newly produced Fall Special spots thanks to the help of Quarter Moon Productions as well as continued print ads, and new sponsorships with local businesses.
Repair services are something we often push aside until they're needed, but Beyer Boys expects the unexpected and has been tirelessly serving the San Antonio area 24/7 since 1990. We're looking forward to work alongside a great team of people whose values match our own and continue to push for excellence every day.
About The PM Group: The PM Group was founded in 1988. For over 32 years, the agency has continued to grow and is San Antonio's largest advertising agency. The PM Group's client roster spans numerous industries including automotive, CPG, entertainment and sports marketing, legal, business services, non-profit, real estate and fitness. In addition, the agency hosts an annual Charity Gala that to date has raised millions of dollars for local San Antonio area non-profit organizations in the last 15 years! In the past 10 years, The PM Group has raised both directly and indirectly over $12 million for these charities. It is our way of giving back to the community that we so humbly serve.