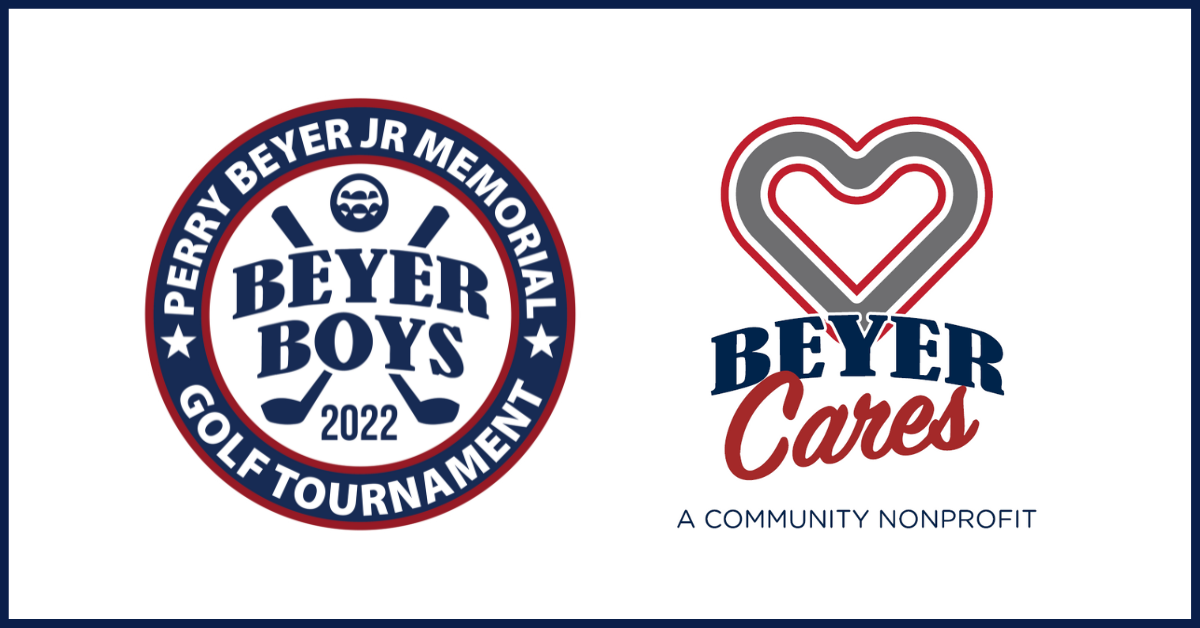 Unfortunately, many of us know someone who has gone through the difficult journey of being diagnosed with cancer. This disease does not discriminate. Only through the funding of life-saving research can those diagnosed be given hope. The Beyer Boys family has been touched by cancer too, as they suffered the loss of their beloved Perry Beyer, Jr. in 2020. That same year they started the Beyer Cares Foundation to raise money and offer support to individuals and families impacted by cancer.
In support of Cancer Awareness Month in October, Beyer Plumbing, Beyer HVAC, and Beyer Mechanical are donating a portion of each service call to cancer research. Their goal is to raise $40,000, and you can help! Whether you call The Beyer Boys for services at your home or make a straight donation to the Beyer Cares Foundation, you can make a difference in in the lives of families touched by cancer. To support the cause, they will also be hosting their 10th Annual Beyer Cares Gold Tournament on October 19th.
To help raise awareness of the foundation, The PM Group has encouraged local businesses to play, sponsor, and provide raffle prizes for the event. Our agency has also donated TV, cable, radio, and print media to encourage the public to get involved through Beyer Boy's services, events, or with donations. Our sister agency, Noisy Trumpet, also works with Beyer Boys in developing their website and managing their social media. They also assisted in creating a blog that features employees and family members discussing their personal experiences.
About The PM Group: The PM Group was launched in 1988 by our CEO & Founder Bob Wills. Now in our 35th year, the agency has continued to grow and is San Antonio's largest advertising agency under the leadership of President and COO Fran Yanity. The PM Group's client roster spans numerous industries including home services, automotive, CPG, entertainment and sports marketing, legal, business services, non-profits, real estate and fitness. For two consecutive years now, the agency has set annual revenue records with the addition of six new clients and through the continued success of our existing clients. Additionally, the agency hosts their annual Charity Gala that to date has raised millions of dollars for local San Antonio and South Texas area non-profit organizations. In 2021 alone, the agency donated over $1,800,000 to local non-profits. It is our way of giving back to the community that we so humbly serve.