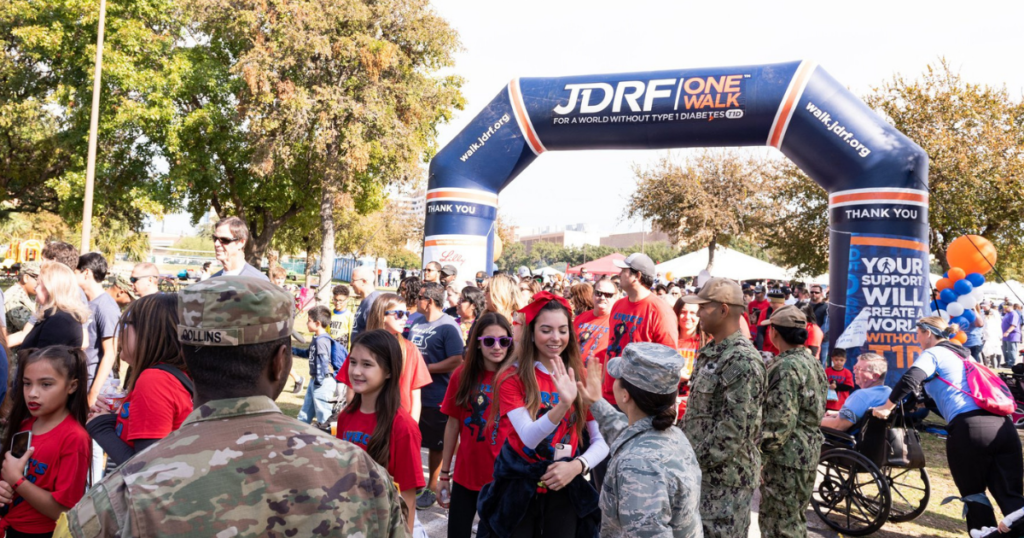 On Sunday, May 2nd you may have read our latest feature in SA INC in the San Antonio Express-News. This week's organization highlighted was JDRF, formally known as the Juvenile Diabetes Research Foundation, the world's leading Type 1 diabetes research organization. Founded in 1970, JDRF's mission is to find a cure for Type 1 diabetes while looking to improve the lives of those who have the disease. They are also the largest charitable donor and advocate of diabetes science in the world. With such a powerful mission, and so many accolades to their name, we wanted to make sure we did our part to spread the word about the work they do to our community.
For decades Type 1 and Type 2 diabetes have been studied and significant research has allowed for diabetics to live more comfortable and healthy lives thanks to improved detection and treatment such as personal blood sugar at-home testing, insulin therapy, medications, and even discovered dietary and lifestyle changes. But this important work isn't over. There is so much more to be uncovered and that's why since JDRF was founded, they have invested more than $2.5 billion in research funding with the Southern Texas Chapter raising $7.2 million in 2020 alone.
These funds raised are crucial and that's why community involvement in their annual outreach programs and fundraising events such as their annual OneClassic golf tournament and OneParty gala is so important. Educating local communities about the work JDRF does as well as hosting their events is how they will continue to support the diabetes community and find a cure. Head over to the San Antonio Express-News to read the personal stories and goals from local chapter members.
About The PM Group: The PM Group was founded in 1988. For over 33 years, the agency has continued to grow and is San Antonio's largest advertising agency. The PM Group's client roster spans numerous industries including home services, automotive, CPG, entertainment and sports marketing, legal, business services, non-profits, real estate and fitness. For two consecutive years now, the Agency has set annual revenue records with the addition of six new clients and through the continued success of our existing clients. Additionally, the agency hosts their annual Charity Gala that to date has raised millions of dollars for local San Antonio area non-profit organizations in the last 15 years! In 2020 alone, the Agency donated over $1,050,000 to local non-profits. It is our way of giving back to the community that we so humbly serve.