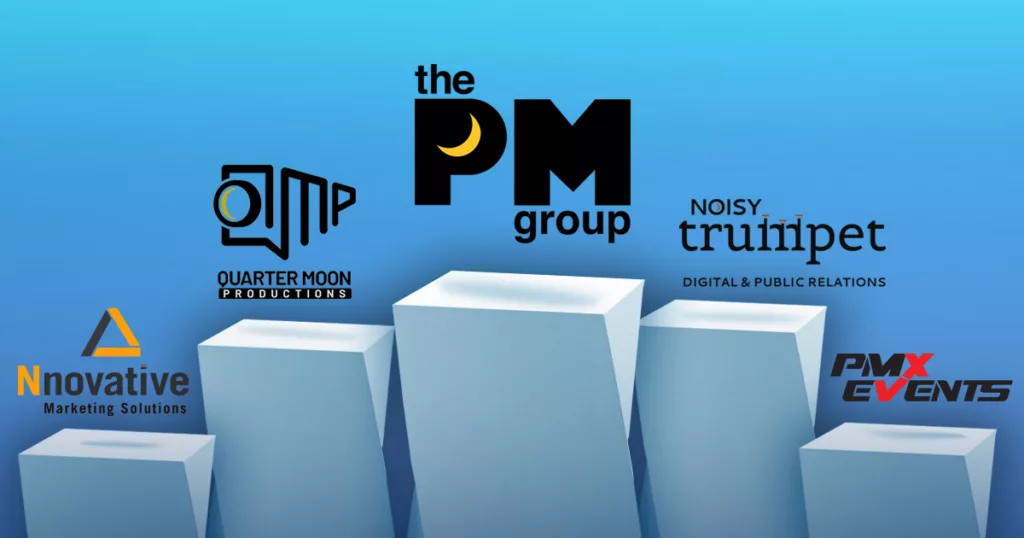 When deciding on a creative agency to work with, there are a few vital traits to look for. Most agencies place high importance on creativity alone. However, working in a creative field requires several qualities that will take your business to the next level. When vetting potential agency partnerships, make sure they possess these ten key characteristics.
Teamwork
An agency is dependent on the skills and achievements of its entire staff. The team should be able to collaborate, problem-solve, and take feedback in order to meet client needs.
Industry Knowledge
An agency cannot successfully set your business apart from the crowd if they don't have a thorough knowledge of your industry or a research-based approach to surpassing the competition. A great agency has a versatile team that has worked across a multitude of industries and can provide unique creative insight. The PM Group has been the #1 advertising agency in San Antonio for over 20 years with a long history of continued client success. 
Media Clout
Ask about the agency's media connections! Strong media connections will result in better rates when placing your advertisements. Lower rates equal greater customer reach and frequency. As the largest buyer of media in our region with unsurpassed media strength, experience, and resources, our team is able to secure the best prices and value for our clients. 
Problem-solving skills
A strong team should be able to quickly problem-solve in all kinds of scenarios. The more experienced the team you are working with, the more likely it is that they will be able to work proactively to find quick, effective solutions for any problem.
Good Communication
An ideal agency should have good communication skills internally and externally with its clients. That includes being able to communicate client needs to the appropriate agency department and keep the client up to date on any roadblocks or creative needs.
Ability to Execute
Anyone can have a great idea, but long-term results are not possible if that idea cannot be brought to fruition. A successful agency will have a tried and true process that allows it to deliver within its deadlines—knowing you can count on the agency to deliver results is crucial. 
Innovation and Curiosity
A healthy amount of curiosity is always good when looking to stand out amongst competitors. An agency that pushes the boundaries with forward-thinking ideas will help keep marketing materials cutting-edge. When trying to stand out versus your competitors, you need innovation, not a "me too" approach.
Adaptability
Some agencies specialize in a specific industry or skill. However, finding an agency that can adapt to your businesses' many needs and priorities will create an atmosphere conducive for new ideas. At The PM Group, we have both small project clients and large corporate clients with extensive marketing needs. We love working with them both! 
Values
In any partnership both parties need to have an understanding of each other's goals and values. If your goals don't align, then you might need to keep searching for an advertising agency that shares your vision and goals. Producing high-level work and giving back to the local community is what matters most to us at The PM Group. 
Humility and Resourcefulness
The last thing you need when creating a marketing plan are big egos. An agency should be able to take constructive criticism and accept revisions to their work. At The PM Group, we don't have big artistic egos and we don't like to waste time or client money. We're here to make things happen.
There are endless options when choosing an agency to partner with. It can be difficult to find a team that will be able to represent and build your brand. Overall, an agency with a history of client success that aligns with your business' goals and values will drive results. At The PM Group, we love helping businesses by creating individualized marketing plans to help them reach their goals. Contact us today to see what the largest advertising and marketing agency in San Antonio and South Texas can do for you. 
A good way to evaluate an agency is this; how long have their biggest clients been with them? Longevity is a benchmark for success when searching for a new agency partner.