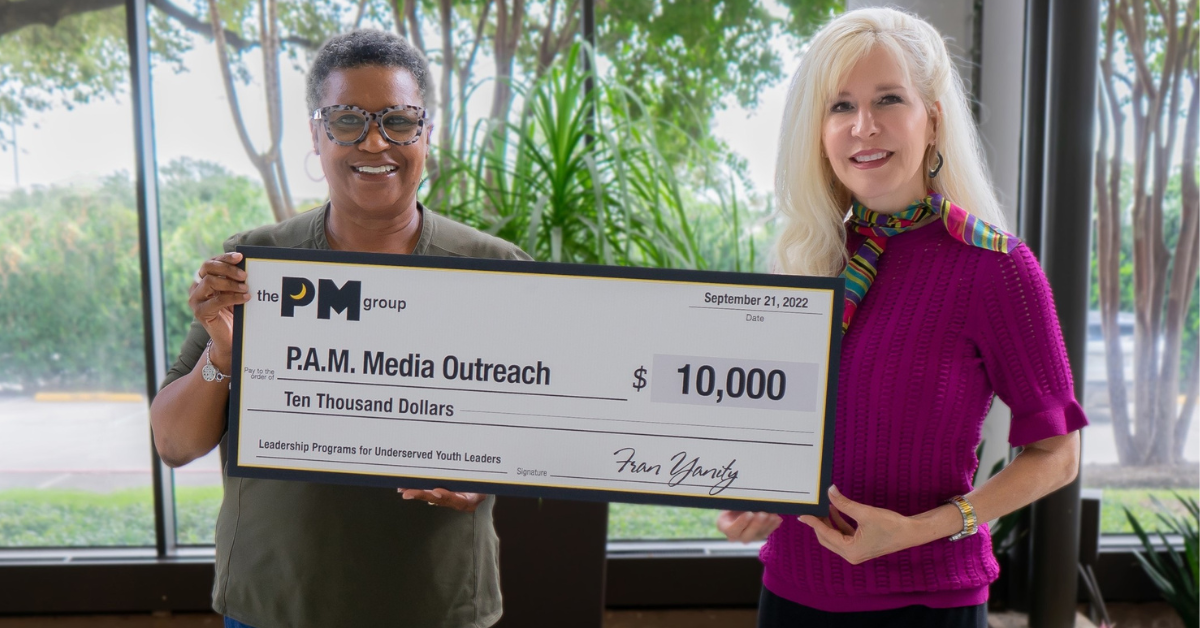 As an advertising and marketing leader, talent development and staff growth are a big part of my responsibilities as President/COO. Being a mentor and guide to my San Antonio ad agency team members brings me a lot of joy personally. Future industry leaders are looking to people like myself to positively guide, nurture and encourage them.
The same is true with high school students! Our next generation of workers, leaders and influencers are experiencing their formative years right now. Many students, in particular underserved youth, don't have the proper resources to be ready for the work force, to know and understand how the real world operates. That's why I am proud to support P.A.M. Media Outreach, a program working with inner city and urban youth to develop leadership skills in our next generation of kids. This unique program and impactful approach have borne results in student populations across the state of Texas. Students who previously were not engaged in school or their community have blossomed in this program to better themselves and their futures. The leadership skills they learn in this 9-week program are lifelong skills designed to positively impact the participants for years to come.
From local community and school organizations to our own industry teams, teaching leadership skills, empowering the next generation of leaders and encouraging personal growth benefits everyone. To learn more about PAM Media Outreach and how to inspire and encourage youth leadership, check out their website.
About The PM Group: The PM Group was launched in 1988 by our CEO & Founder Bob Wills. Now in our 35th year, the agency has continued to grow and is San Antonio's largest advertising agency under the leadership of President and COO Fran Yanity. The PM Group's client roster spans numerous industries including home services, automotive, CPG, entertainment and sports marketing, legal, business services, non-profits, real estate and fitness. For two consecutive years now, the agency has set annual revenue records with the addition of six new clients and through the continued success of our existing clients. Additionally, the agency hosts their annual Charity Gala that to date has raised millions of dollars for local San Antonio and South Texas area non-profit organizations. In 2021 alone, the agency donated over $1,800,000 to local non-profits. It is our way of giving back to the community that we so humbly serve.