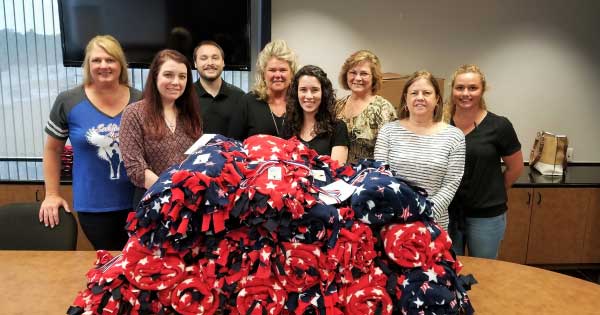 It may be the hottest part of the summer, but blankets are a top need at Soldiers' Angels. Their organization donates hundreds of blankets every year to patients at VA hospitals across the country and to deployed active duty military. Hospitals can be cold even in the summer and deployments are long. Imagine the comfort and care these soldiers and veterans feel when they get a handcrafted blanket with a note from a caring friend.
The goal this year for Soldiers Angels is to make and donate 2,000 blankets. The PM Group's Volunteerism Matters team couldn't wait to have Soldiers' Angels come back to our offices for another afternoon of making no-sew blankets for patients in local VA hospitals. We are so grateful to be able to be part of reaching their goal, and to bring much needed comfort to someone in need.
Soldiers' Angels has thousands of volunteers in all 50 states as well as 27 different countries around the world who work within their 12 different programs for active duty, veterans, and their families. Over the last 15 years, they have sent over 879,600 care packages to combat deployed service members and have given over $147 million in aid to military veteran families since 2003. To find out more about this great organization you can visit their website Soldiers' Angels.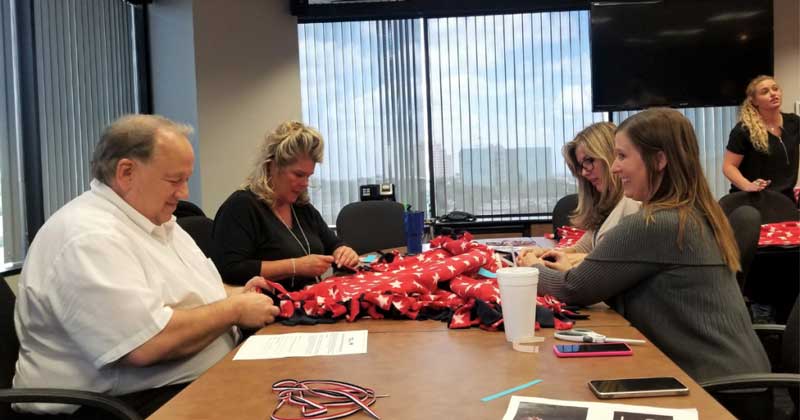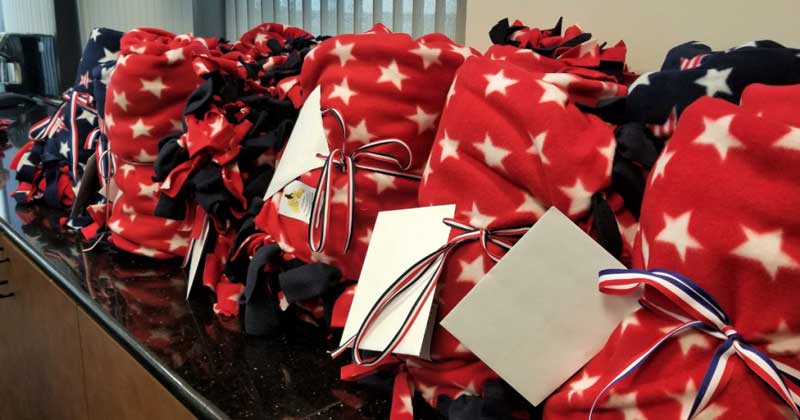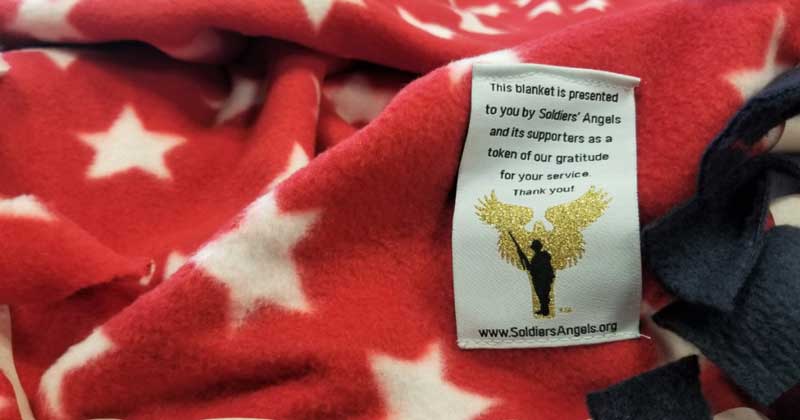 About The PM Group: The PM Group was founded in 1988. For over 30 years, the agency has continued to grow and is currently listed as San Antonio's Largest Advertising Agency by the San Antonio Business Journal. The PM Group's client roster spans numerous industries including automotive, CPG, entertainment and sports marketing, legal, business services, non-profit, real estate and fitness. In addition, the agency hosts an annual Charity Gala that to date has raised millions of dollars for local San Antonio area non-profit organizations in the last 15 years! In the past 5 years, The PM Group has raised both directly and indirectly over $3.5 million for these charities. It is our way of giving back to the community that we so humbly serve.