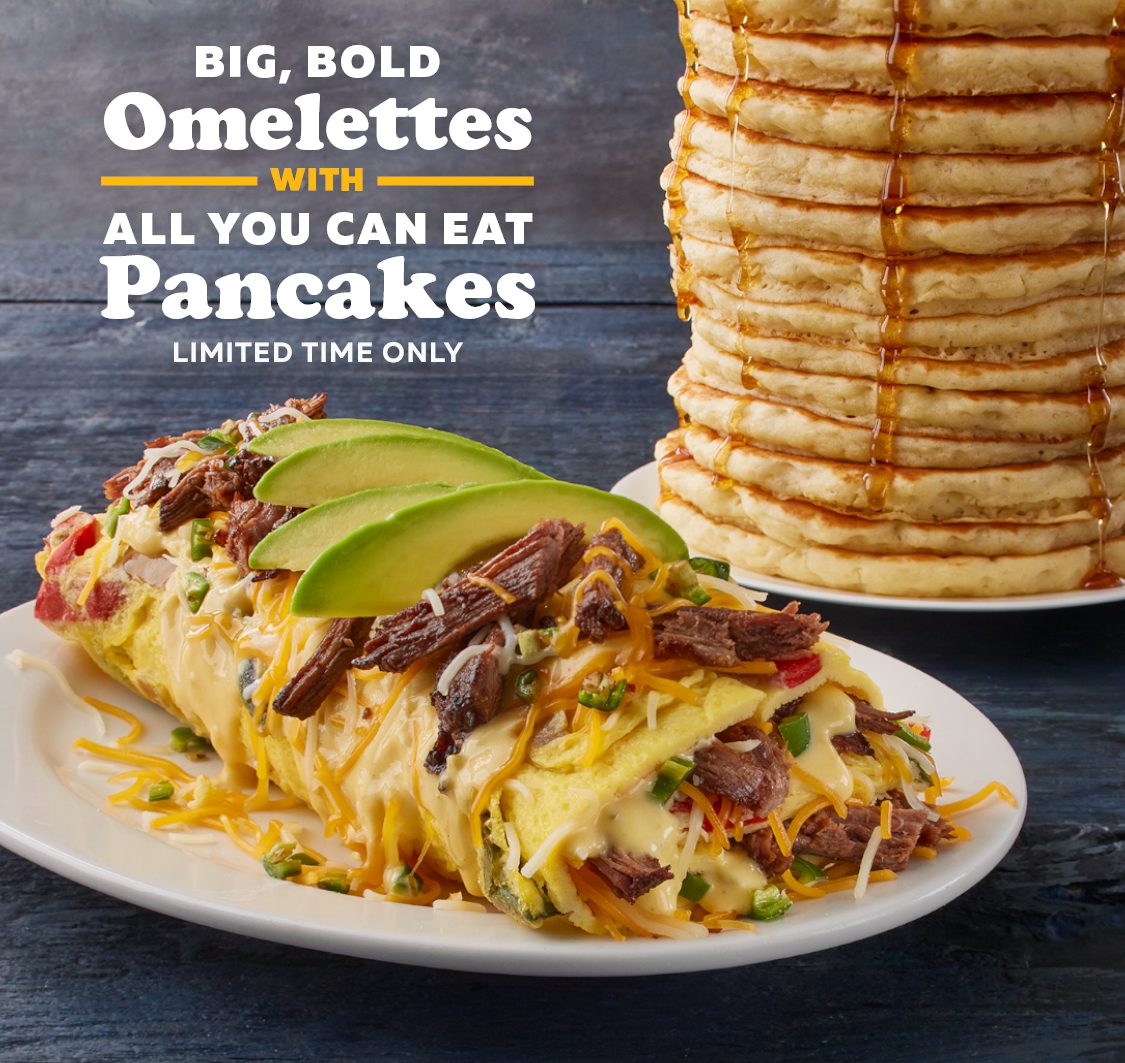 IHOP Brings You an Egg-cellent Pancakin' Deal
IHOP is extending their classic "All You Can Eat" pancakes deal with a special twist. For a limited time only, come into any IHOP and get all you can eat pancakes with any omelette purchase. This great value will keep your stomach and your wallet full! The PM Group helped our IHOP franchisees promote this offer by creating additional TV spots from IHOP's corporate messaging and placed strategic local media to make sure their messaging successfully hit the right audience in each market.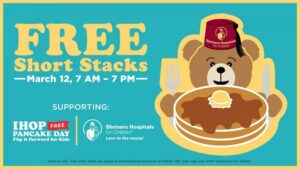 Flip it Forward for Kids
The deal gets even sweeter. Mark your calendars for the return of National Pancake Day; except this year, we've flipped the name to IHOP Free Pancake Day – Flip it Forward for Kids. On March 12th (7AM – 7PM) come into any IHOP and receive a free short stack of world-famous buttermilk pancakes. In return, IHOP asks (but doesn't require) customers to donate to Shriners Hospitals for Children to help children get the care they need without financial burden to their families. To ensure a successful campaign, the agency secured a substantial amount of media coverage to garner awareness for FREE Pancake Day. The PM Group was able to coordinate morning show appearances and PSA announcements to ensure FREE Pancake Day is a huge success.
For more information about Shriners Hospitals for Children visit their website.
About The PM Group: The PM Group was founded in 1988. Over the past 30 years, the agency has continued to grow and is currently listed as San Antonio's Largest Advertising Agency by the San Antonio Business Journal. The PM Group's client roster spans numerous industries including automotive, CPG, entertainment and sports marketing, legal, business services, non-profit, real estate and fitness. In addition, the agency hosts an annual Charity Gala every February that to date has raised over $3 million for local San Antonio area non-profit organizations in the last 15 years! It is our way of giving back to the community that we so humbly serve.[/vc_column_text][/vc_column][/vc_row]