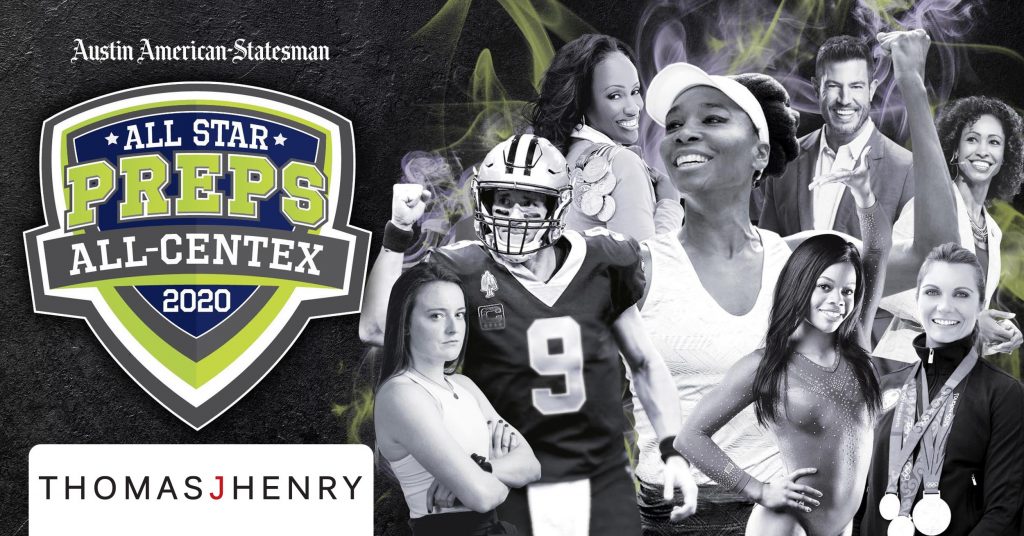 For the second year, Thomas J Henry Law is the presenting sponsor of the Austin American Statesman's All-Centex Preps Awards Show. This award show honors the student athletes in the Austin area by distributing awards in each sport along with special awards and awards for the male and female athletes of the year.
Although COVID-19 has presented many challenges for everyone involved with this event knew they couldn't postpone celebrating the athletic achievement of these Austin students. In response, All-Centex Preps adapted their live event and will be broadcasting on-demand to continue the annual tradition of honoring the best in local high school sports from the past year.
To make this year even more special, famous athletes like Patrick Mahomes, Stephen Curry, Venus Williams, Michael Phelps, Misty May-Treanor, Wayne Gretzky, and Drew Brees to name a few will be joining the honorees to celebrate these athletes in each of their respective sports.
Mr. Henry is proud to be a part of this event again and stated, "These High School athletes deserve to be recognized for their accomplishments. They work so hard and have a tremendous amount of drive, commitment, and passion. These characteristics will shape what they do in the future, both on and off the athletic field. We want to support that level of dedication and encourage them to continue to build on this passion for their futures. Congratulations to all the athletes on their outstanding accomplishments."
To find out more about the All-Centex Preps Award Show and tune into the broadcast, visit their website. The event will be live on June 18th at 6:00pm, but will be available online after the live airing.
About The PM Group: The PM Group was founded in 1988. For over 31 years, the agency has continued to grow and is San Antonio's largest advertising agency. The PM Group's client roster spans numerous industries including automotive, CPG, entertainment and sports marketing, legal, business services, non-profit, real estate and fitness. In addition, the agency hosts an annual Charity Gala that to date has raised millions of dollars for local San Antonio area non-profit organizations in the last 15 years! In the past 10 years, The PM Group has raised both directly and indirectly over $12 million for these charities. It is our way of giving back to the community that we so humbly serve.