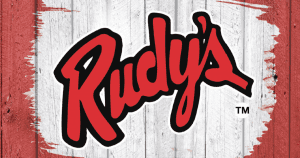 The PM Group is very excited to announce new business with an old partner, Rudy's Bar-B-Q. Established in Leon Springs, Rudy's has been serving the "worst" Bar-B-Q since 1989.
The PM Group had a relationship with Rudy's for many years and created campaigns including billboards, TV and radio. With news plans for 2020, they reached out to the agency for help driving awareness for the new Nakoma at 281 location and improving brand awareness and sales for existing stores as we approach the peak summer season. Additionally, Rudy's wanted to spread the word about two charitable giving events for Cancer Awareness and Alzheimer's awareness this year. We are currently developing an integrated and streamlined media plan including radio, print, TV, and morning show appearances, as well as initiating PR efforts to spread brand and community initiative awareness.
We are proud and honored to support a brand that is dedicated to providing great food all while serving the community.
About The PM Group: The PM Group was founded in 1988. For over 31 years, the agency has continued to grow and is San Antonio's largest advertising agency. The PM Group's client roster spans numerous industries including automotive, CPG, entertainment and sports marketing, legal, business services, non-profit, real estate and fitness. In addition, the agency hosts an annual Charity Gala that to date has raised millions of dollars for local San Antonio area non-profit organizations in the last 15 years! In the past 10 years, The PM Group has raised both directly and indirectly over $12 million for these charities. It is our way of giving back to the community that we so humbly serve.