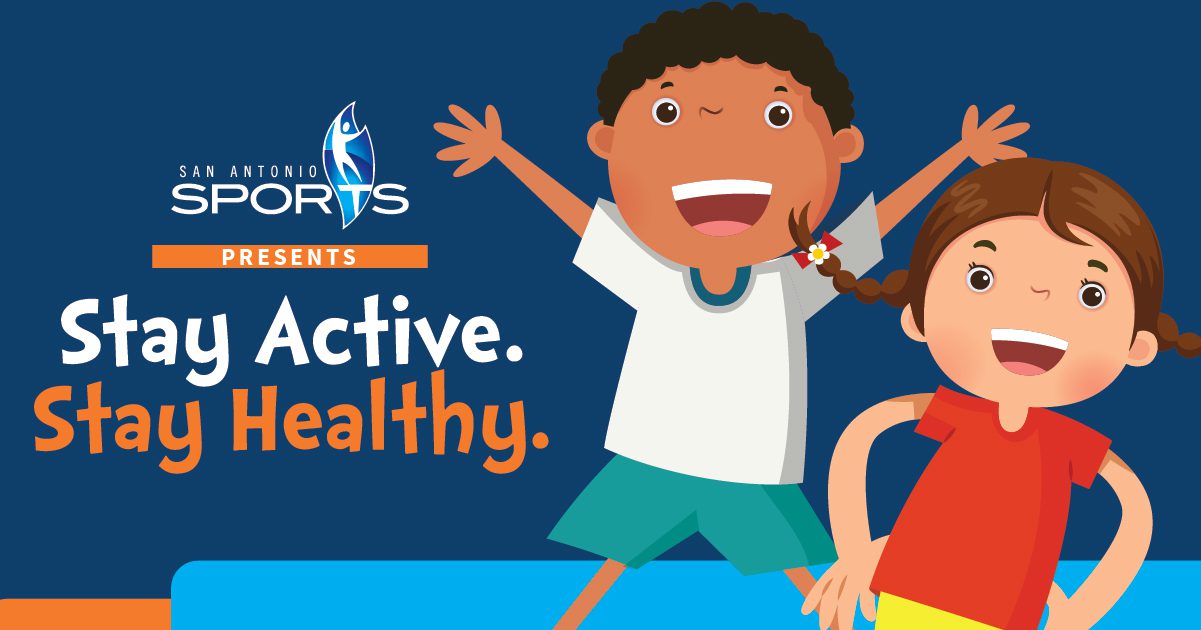 Normally, this time of year San Antonio Sports would be gearing up for their summer programs and welcoming large groups of students and families at community events throughout the city of San Antonio, like Fit Family Challenge. Unfortunately, with the rise of COVID-19, these gatherings won't be possible, but that isn't stopping San Antonio Sports from continuing to transform the community through the power of sport with their "Stay Active. Stay Healthy." campaign.
The organization has jumped at the chance to adapt their usual events to in-home programs such as Fit Family Challenge Home Edition, Alpha Warrior 12-Week Fitness Challenge, i play! at home, and has become a hub for providing Free Online Community Fitness and Resources.  The PM Group was excited to work with San Antonio Sports to spread the word about their new activities and tools now available on their website. Our team designed full page print ads for the San Antonio Express News and an exercise infographic for kids to maintain a healthy and fit lifestyle while practicing social distancing.  Our sister agency, Noisy Trumpet supplemented the outreach by garnering media coverage and influencer shares and followings.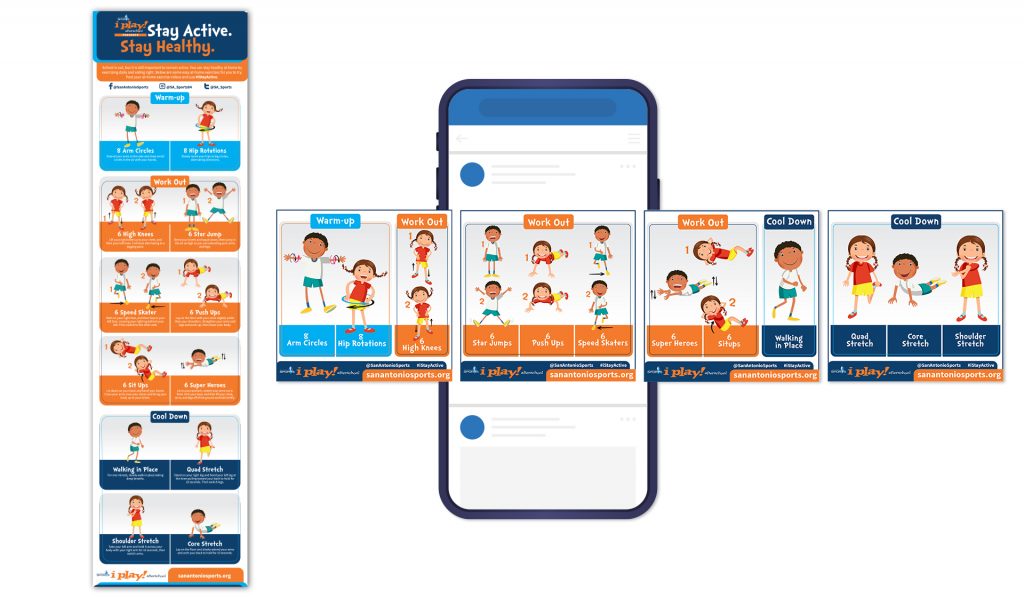 San Antonio Sports knows that physical activity is important to mental health. Learn more by visiting SanAntonioSports.org for family-focused workout plans, outdoor exercise ideas, videos, live classes and more, to Stay Active. Stay Healthy.
About The PM Group: The PM Group was founded in 1988. For over 31 years, the agency has continued to grow and is San Antonio's largest advertising agency. The PM Group's client roster spans numerous industries including automotive, CPG, entertainment and sports marketing, legal, business services, non-profit, real estate and fitness. In addition, the agency hosts an annual Charity Gala that to date has raised millions of dollars for local San Antonio area non-profit organizations in the last 15 years! In the past 10 years, The PM Group has raised both directly and indirectly over $12 million for these charities. It is our way of giving back to the community that we so humbly serve.