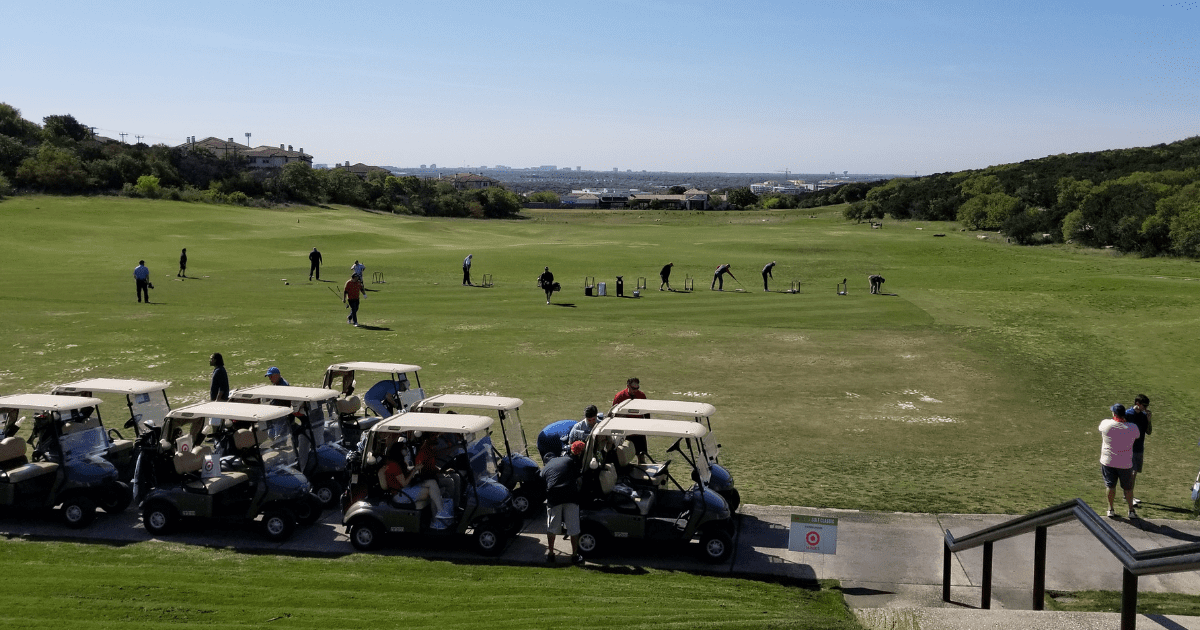 A year of growth and continued support
2018 was an exciting year for SA YES as the organization continued to expand school supply distribution from San Antonio into the Corpus Christi and Austin, Texas markets. This allowed them to distribute 39,500 school supply kits to Title 1 elementary school students with this expansion!
The ability to expand and give back within more communities wouldn't be possible without the backing of our loyal supporters. Thanks to generous sponsors, donors and volunteers, SA YES, CC YES, and Austin YES are able to help students across Central and South Texas to have the best start possible each school year.
A hole in one for their 22nd year
Earlier this month, SA YES hosted their 22nd annual Taste of Education Dinner and Golf Classic. The community came together to raise funds to support SA YES, CC YES, and Austin YES in reaching their goal of distributing more than 45,000 school supply kits during the 2019-2020 school year.
Co-founded by agency CEO, Bob Wills, SA YES holds a special place in The PM Group's heart.  Agency staff volunteer their time to contribute to this amazing cause at the dinner, on the course and in the office to ensure a smooth and successful event. Our agency feels it's important for guests to have a fun and enjoyable experience as they contribute to the children in our community.  We are rewarded with smiling and joyful students as we hand them their school supply kits. Our team is eager for August to come, which is why we work as hard as we do, turning these funds into a reality.
About The PM Group: The PM Group was founded in 1988. Over the past 30 years, the agency has continued to grow and is currently listed as San Antonio's Largest Advertising Agency by the San Antonio Business Journal. The PM Group's client roster spans numerous industries including automotive, CPG, entertainment and sports marketing, legal, business services, non-profit, real estate and fitness. In addition, the agency hosts an annual Charity Gala every February that to date has raised over $3 million for local San Antonio area non-profit organizations in the last 15 years! It is our way of giving back to the community that we so humbly serve.