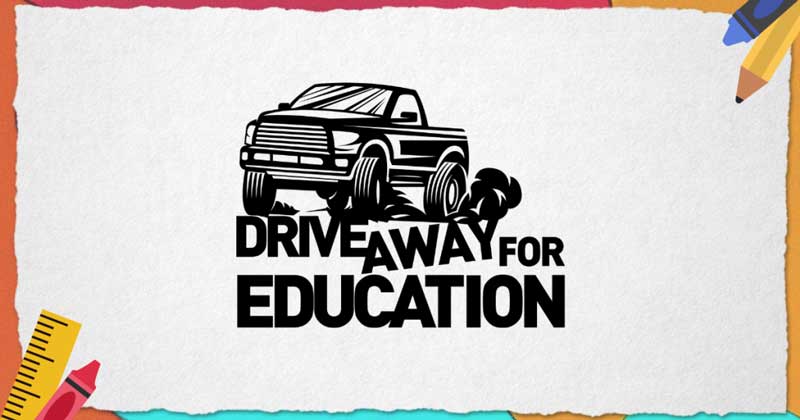 The SA YES Drive Away 4 Education Truck Raffle recently ended and the lucky winner, Shirley, has walked away with a brand new Ancira Auto Group 2019 truck. Thanks to the overwhelming participation, with over 2,200 tickets sold, SA YES raised over $171,000 for Title 1 elementary students in San Antonio. This year's totals were a record-setting all-time high from previous years and will supply 34,200 school supply kits in the coming year.
Austin YES also completed their Drive Away 4 Education Truck Raffle and raised over $46,000; supplying 9,200 school supply kits to Austin area students. The lucky winner, Anya, selected her new truck last week.
A big congratulations to SA YES and Austin YES for successful fundraising campaigns and a huge thank you to everyone who participated!
About The PM Group: The PM Group was founded in 1988. For over 30 years, the agency has continued to grow and is San Antonio's largest advertising agency. The PM Group's client roster spans numerous industries including automotive, CPG, entertainment and sports marketing, legal, business services, non-profit, real estate and fitness. In addition, the agency hosts an annual Charity Gala that to date has raised millions of dollars for local San Antonio area nonprofit organizations in the last 15 years! In the past 5 years, The PM Group has raised both directly and indirectly over $3.5 million for these charities. It is our way of giving back to the community that we so humbly serve.
About SA YES: Since 1998, SA YES has been distributing school supplies and classroom grants to local students at Title 1 Elementary schools. By providing each student with their own school supply kit, they hope the act serves as a reminder that each student is important to our community and the importance of being prepared to learn and grow.
About Austin YES: To help more communities in South Texas, SA YES expanded by opening an Austin branch in 2018. Their mission continues to be to support low-income students in Austin through educational outreach of free school supplies and technology grants. In their inaugural year, Austin YES supported 7,500 local students with the basic school supplies they needed to start the year off right – confident and motivated.