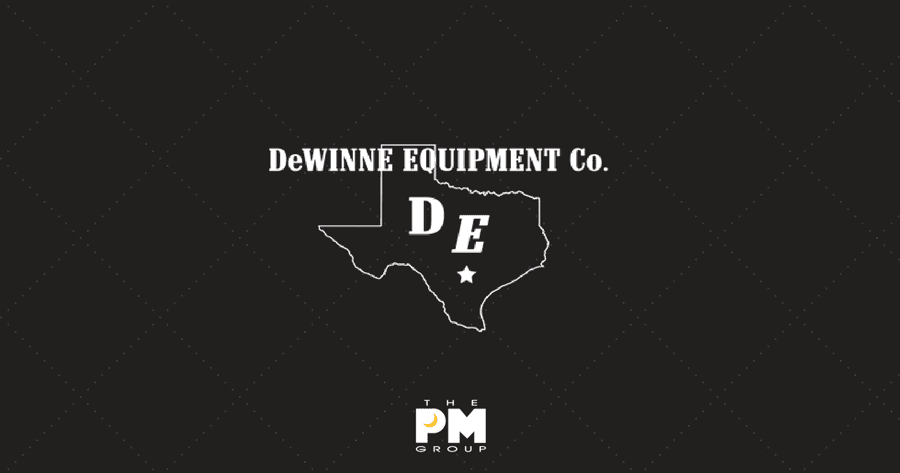 The smell of a freshly cut lawn, the sight of light green grass stretching far into the distance, and the recognizable hum of a lawn machine hard at work. Surely, you've seen this picture on a hot summer afternoon.
Next time you witness a lawn transformation in progress, take a peek at the front or rear metal plate on those familiar ride-on mowers. You may notice one of the brand names sold by our newest client. DeWinne Equipment Co. is proud to work with and distribute some of the oldest and most reputable mower brands in the nation like GRAVELY and Club Cadet.
Retailing these renowned mowers, vehicles, and tools to lawn mowing businesses and private customers is no small feat. To assist with sales, manufacturers like GRAVELY partner with dealers and distributors to help get their products into the hands of customers at a fair price. That's where companies like our newest client and partner DeWinne Equipment Co. come in to play.
DeWinne Equipment Co.'s rich history in San Antonio speaks volumes to their expertise selling, maintaining, and repairing these incredible machines.  The PM Group is thrilled to assist DeWinne Equipment Co. in their quest to put the best possible mowers and lawn care vehicles into the hands of South Texas locals and landscaping professionals alike.
We're excited to work with DeWinne Equipment Co. to brand their business and spread their message in newspapers and on television. We believe this will be a powerful and enduring relationship.
DeWinne Equipment Co, we'd just like to say a HUGE welcome to The PM Group family, where the grass truly is greener. We're thrilled to have you on board, and we're happy to have made the cut!
About The PM Group: The PM Group was founded in 1988. Over the past 30 years, the agency has continued to grow and is currently listed as San Antonio's Largest Advertising Agency by the San Antonio Business Journal. The PM Group's client roster spans numerous industries including automotive, CPG, entertainment and sports marketing, legal, business services, non-profit, real estate and fitness. In addition, the agency hosts an annual Charity Gala every February that to date has raised over $2.5 million for local San Antonio area non-profit organizations in the last 15 years! It is our way of giving back to the community that we so humbly serve.