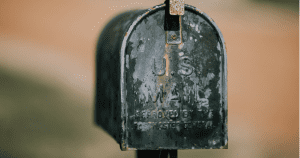 While many forecasted the imminent doom of direct mail with the rise of digital advertising, direct mail, in fact, receives a higher response rate today than it did 10 years ago, despite the low engagement that consumers have with the print industry and the increased popularity of digital advertising. If properly implemented, direct mail can be the secret weapon to a campaign. Recent studies by the Data & Marketing Association have found that even though marketers may be sending dramatically less snail mail, response rates to direct mail ads have increased since 2003.
Measuring Up
One of the benefits of direct mail is that it is usually a singular piece; a physical advertisement that consumers can't ignore. It often stands out in a pile of paper. The consumer must take action with the piece, even if that means throwing it into the garbage. However, it is most effective when paired with other media channels. Marketers have the most success when they utilize remarketing tactics such as location-based retargeted digital ads or follow up emails to drive home the message. Increasing the frequency of the ad message throughout different advertising mediums increases brand recognition for the consumer overall and drives more engagement and response.
In order to effectively use direct mail, it is essential to collect data on your target audience and optimize your ROI. With postage costs on the rise, it is vital that you accurately understand and track the needs of your consumers by utilizing things such as special links and coupon codes. These tools will provide data points to track the engagement as your campaign progresses and give you the insight you need to continue successfully implementing the use of direct mail.
The Future of Direct Mail Marketing
Direct mail can be a very powerful tool for reaching your target audience. It still remains to be relevant for consumers who desire personalized experiences from brands. Will direct mail rates continue on a linear path? It's hard to tell, but as for now, we know that direct mail marketing is still alive and well. To find out more ways to implement direct mail into the new 'modern marketing mix' read the AMA's full original article.
About The PM Group: The PM Group was founded in 1988. Over the past 30 years, the agency has continued to grow and is currently listed as San Antonio's Largest Advertising Agency by the San Antonio Business Journal. The PM Group's client roster spans numerous industries including automotive, CPG, entertainment and sports marketing, legal, business services, non-profit, real estate and fitness. In addition, the agency hosts an annual Charity Gala every February that to date has raised over $3 million for local San Antonio area non-profit organizations in the last 15 years! It is our way of giving back to the community that we so humbly serve.