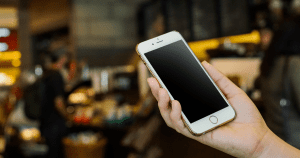 Beacon technology was originally introduced in 2013 to be used by retail stores to provide customers with in-store notifications about items, product reviews and deals. However, over the last several years, this technology has quickly grown in popularity across numerous industries to enhance user experience.
An ever-growing example is the use of beacon technology at music festivals. Using proximity technology, an attendee will receive push notifications through the music festival's app while within the grounds of the festival to alert them about upcoming artists or schedule changes. This technology can even go as far as identifying which artist had the most engaging set based on active listening. At a recent music festival data was collected thanks to Eventbrite that showed that DJ Tiesto was able to achieve "an average of 41:52 minutes actively listening, or 70% of his set." While the information provided to users through beacon technology allows them to access helpful data for a better experience, it also gives the companies implementing it invaluable information about how their consumers really interact with their brands.
Beacons at home
Many of us have beacon technology in our own homes and we may not even realize it. Devices like Amazon Alexa allows Alexa to communicate through your smartphone and send alerts for things you requested reminders about. After a beacon is placed within an area, it will continuously transmit a Bluetooth Low Energy (BLE) signal, allowing notifications to be sent to phones when they are in range and location services are enabled. These technologies offer helpful interactions in more places than just our homes as companies jump on board to include them in their own customers' experiences.
How businesses utilize beacons
According to a recent study by Clutch, currently, "42% of small businesses already have mobile apps" that can be incorporated with beacon technology. This number is only expected to increase in 2019. But, beacon technology isn't just for brick-and-mortar stores; e-commerce sites can also take advantage by placing a beacon hot spot in a public area that is relevant to what their company offers. Users near that hot spot will receive push-notifications when they are within range of the beacon and can be redirected to the company's landing page, if they choose to click the notification.
Unlike geofencing, beacon technology cannot track exact user location by GPS coordinates. However, with beacons, marketers can pin-point almost exactly where someone is in their store by tactically placing multiple beacons and sending shoppers in each section a different message. Due to privacy laws, beacon technology can only share and provide helpful information to 'in-range' shoppers when it has been authenticated by them and when users have location services turned on.
For certain markets, beacon technology has proven to be more responsive and more cost effective than pay per click advertising as marketers are not paying for the number of clicks an ad gets, but rather the cost of the beacon itself. The cost to get started with beacon technology is a one-time cost (with most beacons ranging between $5 and $30) as well as managing the corresponding landing page.
Beacons outside of retail
Beacon technology has capabilities that are just beginning to unfold outside of retail.  While beacons are a great promotional tool, they are also utilized by amusement parks and music festivals to alert visitors of schedule updates or itinerary changes, as well as using them in our own homes. To add value and stay relevant in the minds of your existing customer base, companies should incorporate beacons for marketing, updates and friendly reminders as an additional marketing channel.
About The PM Group: The PM Group was founded in 1988. Over the past 30 years, the agency has continued to grow and is currently listed as San Antonio's Largest Advertising Agency by the San Antonio Business Journal. The PM Group's client roster spans numerous industries including automotive, CPG, entertainment and sports marketing, legal, business services, non-profit, real estate and fitness. In addition, the agency hosts an annual Charity Gala every February that to date has raised over $3 million for local San Antonio area non-profit organizations in the last 15 years! It is our way of giving back to the community that we so humbly serve.