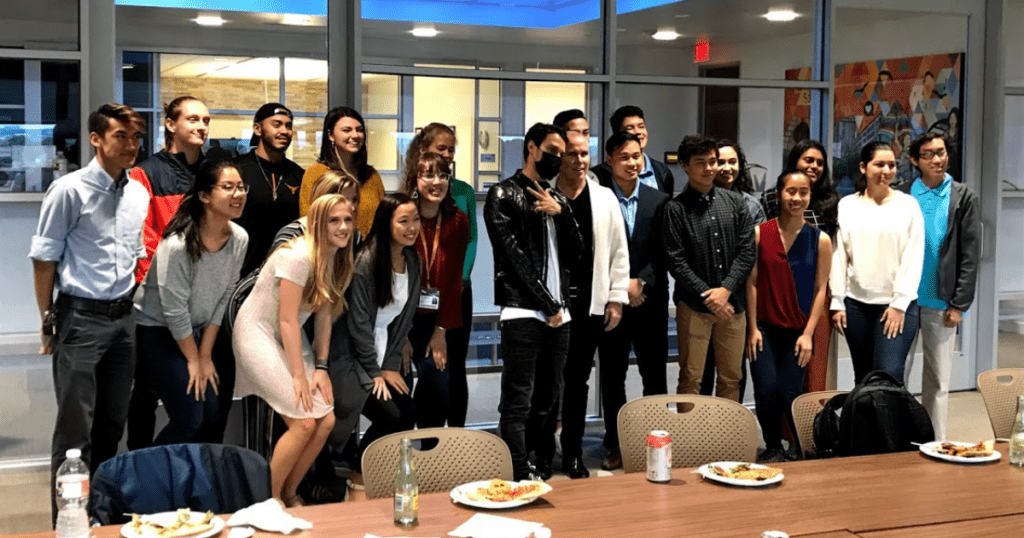 In November of 2019, Thomas J Henry hosted Austin Elevates in Austin, Texas; an immersive, 2 day art and music experience with the mission of creating awareness and benefitting four nonprofit organizations in the Austin community. One of those organizations was the St. David's Foundation. The organization's mission relies heavily on the work of talented, dedicated healthcare professionals and they recognize the importance of the next generation who will continue to provide the crucial services in our healthcare industry. 
To empower graduates from Central Texas high schools, St. David's Foundation provides scholarships to help these students take their next steps towards their desired professions. Knowing just how important it is to foster the healthcare leaders of tomorrow, Thomas J Henry chose to donate funds from Austin Elevates directly to the Neal Kocurek Scholarship – a scholarship that honors the vision and community spirit of St. David's longtime CEO. This scholarship is awarded to students who exemplify Neal Kocurek's leadership and commitment to community as they pursue their educational dreams. 
Thanks to the entire weekend of community involvement and funds raised through Austin Elevates, the donation made to St. David's Foundation allowed for 20 new students to start college this fall! With the help of these crucial funds, these students are able to continue forward with their education with confidence and support as they learn the tools and skills necessary to step into the healthcare community. To learn even more about the impact of this donation, take a moment to watch the thank you message from Quinton Pham here.
About The PM Group: The PM Group was founded in 1988. For over 32 years, the agency has continued to grow and is San Antonio's largest advertising agency. The PM Group's client roster spans numerous industries including automotive, CPG, entertainment and sports marketing, legal, business services, non-profit, real estate and fitness. In addition, the agency hosts an annual Charity Gala that to date has raised millions of dollars for local San Antonio area non-profit organizations in the last 15 years! In the past 10 years, The PM Group has raised both directly and indirectly over $12 million for these charities. It is our way of giving back to the community that we so humbly serve.