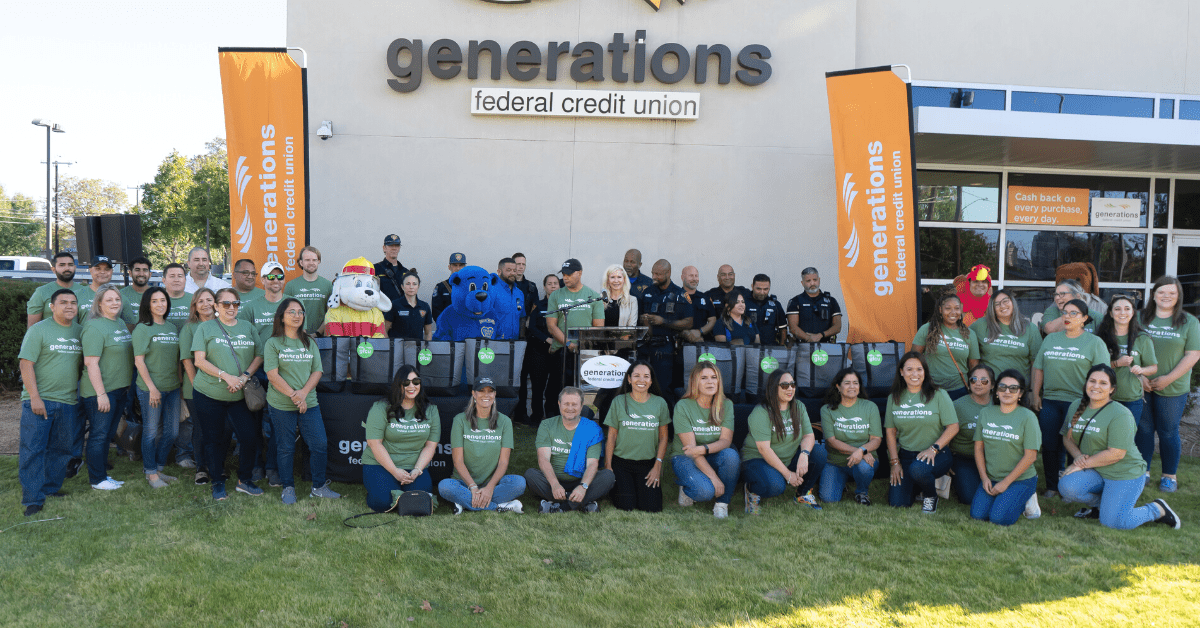 Generations Federal Credit Union (GFCU) has made an annual tradition of supporting the first responders of San Antonio. Every year in November, GFCU hosts their annual Turkey Express event in which they provide meals to police officers and firefighters for Thanksgiving. These meals include turkeys, ham, and pies as a thank you for their choice to sacrifice time with their families on the holidays to protect and serve our community.
Our umbrella of agencies was enlisted to help spread the word about this event. The PM Group was a sponsor and donated $5,000 to help buy food as well as help coordinate logistics on the day of the event. CSAV and Quarter Moon Productions helped set up and put on the Turkey Express press conference that Noisy Trumpet assisted in getting PR and media coverage across San Antonio's local news stations.
"It's an honor to participate alongside Generations Federal Credit Union with providing meals and support to our first responders who work holidays to keep our communities safe while we are at home enjoying the holiday with our friends and families," stated Fran Yanity, President/COO of The PM Group.
This year, GFCU provided Thanksgiving meals to 52 fire stations and 6 police departments. At The PM Group, we know just how important it is to share love and appreciation to those who make an impact in our community. We are proud to work alongside organizations like Generations Federal Credit Union who uphold the same mission. You can see just how fun and joyful this year's event was on GFCU's Facebook page.
About The PM Group: The PM Group was founded in 1988. For over 33 years, the agency has continued to grow and is San Antonio's largest advertising agency. The PM Group's client roster spans numerous industries including home services, automotive, CPG, entertainment and sports marketing, legal, business services, non-profits, real estate and fitness. For two consecutive years now, the Agency has set annual revenue records with the addition of six new clients and through the continued success of our existing clients. Additionally, the agency hosts their annual Charity Gala that to date has raised millions of dollars for local San Antonio area non-profit organizations in the last 15 years! In 2020 alone, the Agency donated over $1,050,000 to local non-profits. It is our way of giving back to the community that we so humbly serve.