Every year, The PM Group celebrates our business anniversary with a charitable gala aimed at assisting area non-profits that serve pet rescue, childhood education, veterans of our military and visually impaired citizens. Actor-singer-comedian 'John O'Hurley' of 'Seinfeld' fame performed a 1-hour comedy show and the music of 'Sixtiesmania' entertained everyone in the event casino that awarded a classic 1991 Rolls Royce to the casino raffle winner.
This year's 'Kings & Queens of Good Hearts Fun-Raiser Gala' did not disappoint according to agency President and Chief Operating Officer, Fran Yanity. "After cancelling our 2020 gala due to COVID, we are blessed to hold this fun event again this year. We raised $343,901 for this year's charitable partners and I couldn't be happier."
Charitable giving is a core belief and mission at The PM Group. The agency's founder, Bob Wills, has made sure of that. "God has blessed both my family and our business. Having grown up poor, my family survived through the support of social programs and the generosity of others. For over 30 years at The PM Group, we have strived to help others—to pay thanks for those that helped my family and I through tough times. Paying it forward is our way here."
The following organizations benefitted from this year's event: SA YES, God's Dogs Rescue, Soldiers' Angels, Central Catholic High School, Animal Defense League of Texas and Guide Dogs of Texas.
"The success of this event rests solely upon the efforts of our agency staff who dedicate hundreds of hours to the preparation and operation of the event itself," stated Peggy Wills, Vice President of Community Giving at The PM Group. "We can't thank our staff, volunteers, and sponsors enough for their shared commitment in making this event a gigantic success", she added.
In 2022, the agency will hold a very special fundraising event. 'The Super Duper Bowl Party' will replace the Kings & Queens of Good Hearts Gala on Super Bowl Sunday, February 13, 2022 at the La Cantera Resort. Select charities will be invited to participate in this unique fundraiser/sporting event.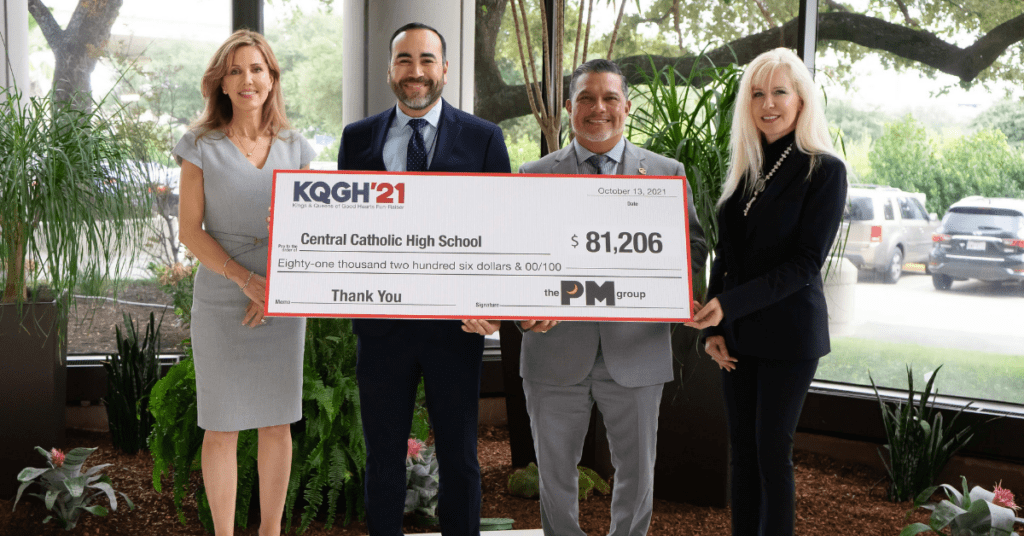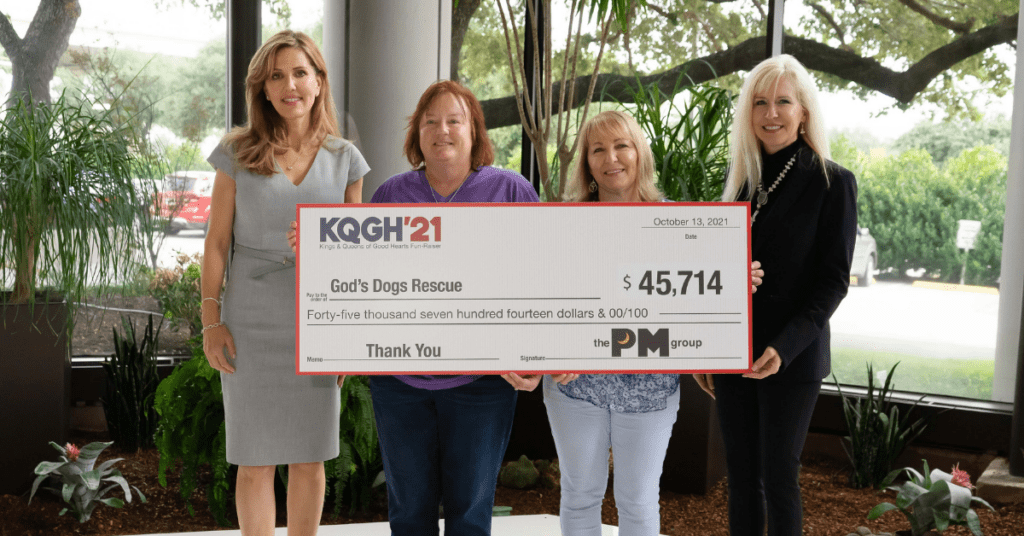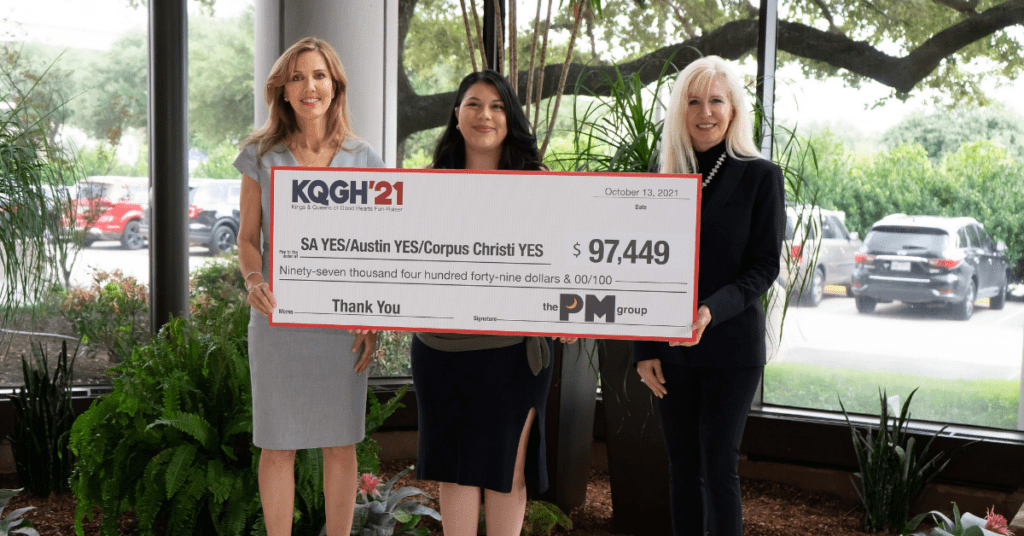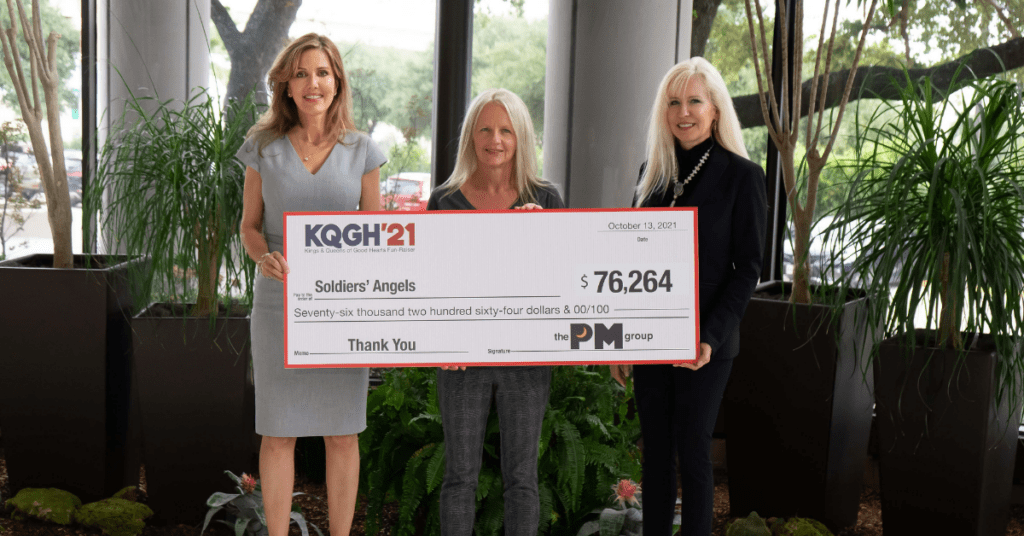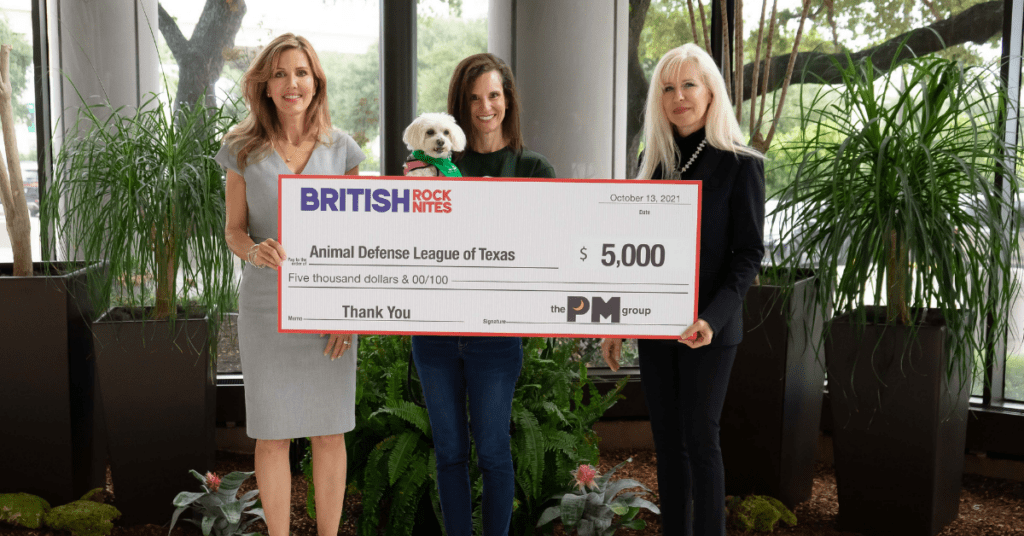 About The PM Group: The PM Group was founded in 1988. For over 33 years, the agency has continued to grow and is San Antonio's largest advertising agency. The PM Group's client roster spans numerous industries including home services, automotive, CPG, entertainment and sports marketing, legal, business services, non-profits, real estate and fitness. For two consecutive years now, the Agency has set annual revenue records with the addition of six new clients and through the continued success of our existing clients. Additionally, the agency hosts their annual Charity Gala that to date has raised millions of dollars for local San Antonio area non-profit organizations in the last 15 years! In 2020 alone, the Agency donated over $1,050,000 to local non-profits. It is our way of giving back to the community that we so humbly serve.