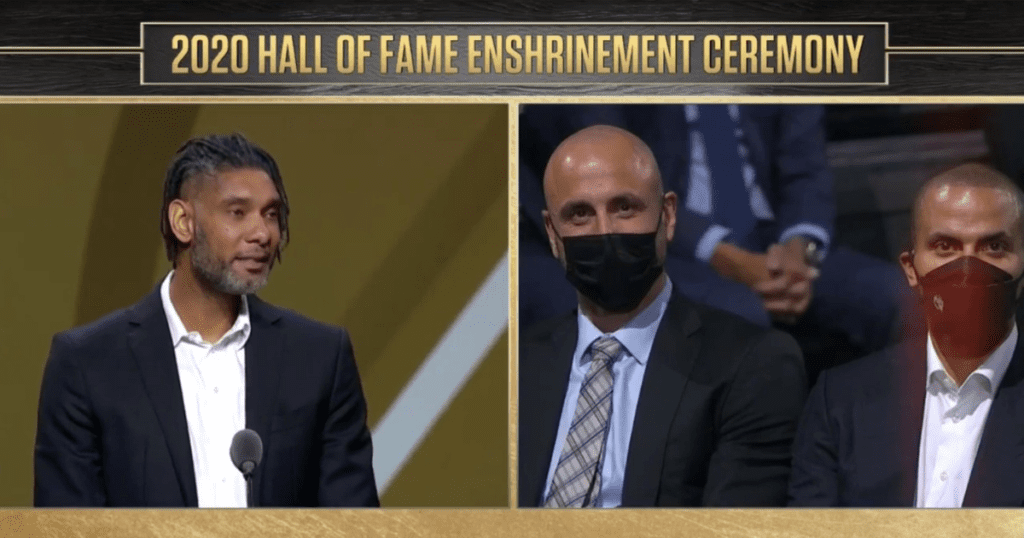 Tim Duncan was just enshrined into the Basketball Hall of Fame with two more prominent San Antonio Spurs players waiting in the wings!  Tim was accompanied by the Admiral himself, David Robinson, who entered the Basketball Hall of Fame in 2009. Tim and David won two NBA championships together in 1999 and 2003.
The infamous 'Iceman' George Gervin is the only other San Antonio Spurs player currently enshrined in the Hall of Fame, at this time, but as we expect that won't be for long!
Tony Parker and Manu Ginobili are a lock to be first ballot Hall of Fame selections in the next couple of years. That will unite the "Big Three" of Duncan, Parker and Ginobili in Springfield, Massachusetts for all-time!
The PM Group was very fortunate to be the San Antonio Spurs advertising agency of record for 7 years during the greatest era of their success on the court. It was an honor to be a part of an organization that has done so much for the San Antonio community and brought invaluable attention to our city across the country and the world. Basketball has truly united us all we'll keep rooting on our Spurs through the seasons.
About The PM Group: The PM Group was founded in 1988. For over 33 years, the agency has continued to grow and is San Antonio's largest marketing and advertising agency. The PM Group's client roster spans numerous industries including home services, automotive, CPG, entertainment and sports marketing, legal, business services, non-profits, real estate and fitness. For two consecutive years now, the Agency has set annual revenue records with the addition of six new clients and through the continued success of our existing clients. Additionally, the agency hosts their annual Charity Gala that to date has raised millions of dollars for local San Antonio area non-profit organizations in the last 15 years! In 2020 alone, the Agency donated over $1,050,000 to local non-profits. It is our way of giving back to the community that we so humbly serve.