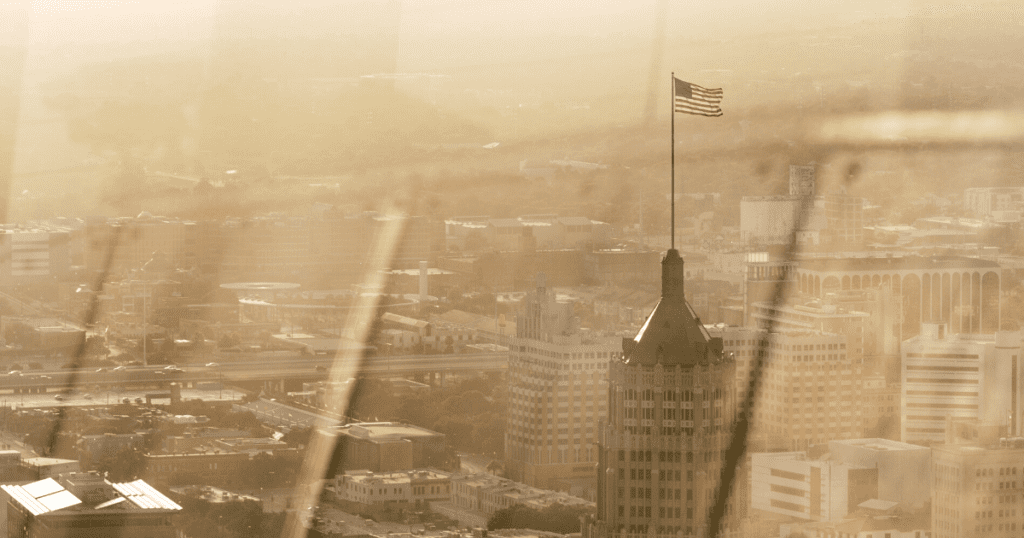 We have an incredible military history here in San Antonio; one that makes residents proud. For over three centuries, San Antonio has been called home to soldiers and to this day has one of the highest populations of active troops, veterans, and military installations. There's a reason we're known as Military City, USA.
Steeped in this rich history are the stories of remarkable individuals and the sacrifices they willingly made for our country. Too often their selflessness gets overlooked and their stories go untold. That's why Thomas J Henry is presenting Honoring Military City in partnership with the San Antonio Express News. This new platform will be a way that he can continue to make their stories told, to recognize their sacrifices, and show our support for active service members, veterans, graduates, retired, fallen and their families.
Born into a military family overseas while his father was stationed in Germany, Thomas J Henry grew up understanding what it truly meant for a family and soldier to sacrifice their way of living to military service. Once his father retired, and the family moved back to the United States, Mr. Henry was personally driven to continue recognizing and supporting our military and their families.
Honoring Military City is a webpage San Antonians can visit to share the stories of the brave men and women who call our city their home. Thomas J Henry knows well that each one of these stories deserves to be heard, just as each one of these individuals is a vital part of our community. Submitted stories will be gathered and published weekly both online and in the San Antonio Express News printed paper. You can find out more about how to submit your stories here as we all continue to support and uplift the citizens of San Antonio who have served.
About The PM Group: The PM Group was founded in 1988. For over 33 years, the agency has continued to grow and is San Antonio's largest advertising agency. The PM Group's client roster spans numerous industries including automotive, CPG, entertainment and sports marketing, legal, business services, non-profits, real estate and fitness. For two consecutive years now, the Agency has set annual revenue records with the addition of six new clients and through the continued success of our existing clients. Additionally, the agency hosts their annual Charity Gala that to date has raised millions of dollars for local San Antonio area non-profit organizations in the last 15 years! In 2020 alone, the Agency donated over $1,050,000 to local non-profits. It is our way of giving back to the community that we so humbly serve.