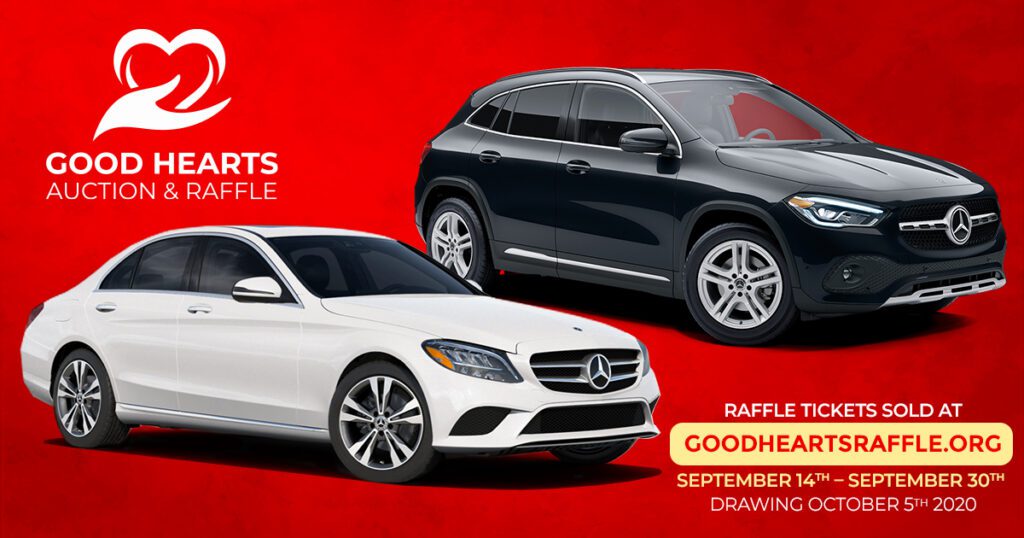 Hear ye, hear ye, we do officially declare that the Kings and Queens of Good Hearts Gala is The PM Group's favorite time of year. It's a time we gather with clients, vendors, friends, and family to celebrate and raise money to support the work of crucial nonprofits in our community. It's also an evening of entertainment, bidding, and casino games. Although this year's event will look quite a bit different, the heart of it remains the same—continuing the mission of our agency to give back to deserving organizations in San Antonio.
With the challenges this year has presented, our gala has transformed into the online Good Hearts Auction & Raffle. We know that nonprofits need our help now more than ever! That's why we are excited to be able to provide a way for our usual guests, and even those who may have never attended our gala, to be able to bid on items and take part in our raffle. September 14th through the 30th, head over to GOODHEARTSRAFFLE.ORG to get involved. All proceeds benefit the following nonprofits:

This year's online auction has over 400 items thanks to the generous, continued support from our vendors and community partners. In addition to our auction, you may also purchase raffle tickets online for a  chance to win your choice of a Mercedes C300 Sedan or GLA 250 SUV. The drawing will be held on October 5, 2020, so be sure to keep an eye on our Facebook page to stay up to date on our Good Hearts Auction & Raffle news.
Let it be known, Fair Ladies and Noble Knights are invited to feasting and festivities at our next Kings & Queens of Good Hearts Gala on the twelfth and thirteenth of February, the year twenty twenty-one.
About The PM Group: The PM Group was founded in 1988. For over 32 years, the agency has continued to grow and is San Antonio's largest advertising agency. The PM Group's client roster spans numerous industries including automotive, CPG, entertainment and sports marketing, legal, business services, non-profit, real estate and fitness. In addition, the agency hosts an annual Charity Gala that to date has raised millions of dollars for local San Antonio area non-profit organizations in the last 15 years! In the past 10 years, The PM Group has raised both directly and indirectly over $12 million for these charities. It is our way of giving back to the community that we so humbly serve.