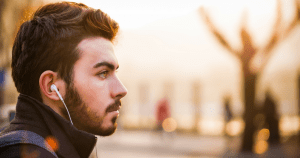 New data suggests that a segment of millennials with $1.3 trillion in total buying power isn't measurable on traditional TV ratings and they aren't reachable via typical advertising mediums. In fact, podcasts have created a window of opportunity to reach those listeners that were once thought to be "unreachable."
Whether they are listening on smartphones during transit, with friends in the car, in the background while multitasking, or in their headphones on a run, millions are flocking to podcasts for education, news, entertainment, and more. Although people of all ages enjoy podcasts, Forbes explained that nearly 44% of the global podcasting audience are millennials between 18 and 34 years of age.  If your business is looking to break through the clutter with younger generations, this article may help explain why podcast advertising just might be your solution.
Check out this article for more insight into podcast advertising.
About The PM Group: The PM Group was founded in 1988. Over the past 30 years, the agency has continued to grow and is currently listed as San Antonio's Largest Advertising Agency by the San Antonio Business Journal. The PM Group's client roster spans numerous industries including automotive, CPG, entertainment and sports marketing, legal, business services, non-profit, real estate and fitness. In addition, the agency hosts an annual Charity Gala every February that to date has raised over $3 million for local San Antonio area non-profit organizations in the last 15 years! It is our way of giving back to the community that we so humbly serve.