Almost half of U.S. millennial grocery shoppers polled this year said they have purchased some groceries in an online-only store, which is dramatic change from just two years ago….and they are not alone!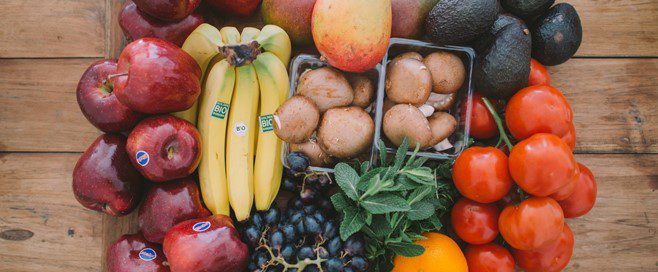 The findings on millennial grocery shopping habits mirror a trend of consumers across all age groups increasingly getting their groceries among internet pure plays, although at a more modest level.
A February 2017 survey by food industry research firm Food Marketing Institute (FMI) found that 43% of millennial respondents shopped for groceries at online-only retailers at least occasionally, a rate almost 80% higher than in 2015.
Consumers ages 39 to 52 shopped for groceries at online-only retailers at about half the rate of millennials, though the proportion who did so was up just 2 percentage points from 2016 and 7 percentage points the year prior.
Not surprisingly, 53- to 71-year-olds and seniors ages 72 and older were less likely to grocery shop from online-only retailers. In addition, there was a drop-off: The percentages of respondents in these age cohorts who said they bought groceries digitally were lower in this year's study than in 2016.
While multiple generations have taken to buying groceries online, shopping with online-only retailers for these items at such a high rate is unique to millennials. Moreover, the survey found that the number of millennials buying groceries almost exclusively from online-only retailers has risen significantly.
However, there is a narrow range of grocery products that millennials are likely to buy from pure-play ecommerce purveyors—items like baby food, cleaning supplies and pet food, according to FMI. Millennial respondents in the survey tended to avoid using ecommerce for fresh food items like meat, seafood, dairy and produce.
These findings are similar to another study that found many US internet users apprehensive about purchasing perishables online.  Younger people polled in June 2017 by Morning Consult were more likely to have groceries delivered, but food quality was the most important consideration when shopping digitally.
Millennial adoption of online-only grocery shopping points to an increasingly digital future for that activity. For example, the purchase of Whole Foods Market by Amazon in June sent a signal that the ecommerce giant, for one, intends to take millennials' grocery shopping preferences seriously.
Article courtesy of:  eMarketer Retail
About The PM Group: The PM Group was founded in 1988. Over the past 30 years, the agency has continued to grow and is currently listed as San Antonio's Largest Advertising Agency by the San Antonio Business Journal. The PM Group's client roster spans numerous industries including automotive, CPG, entertainment and sports marketing, legal, business services, non-profit, real estate and fitness. In addition, the agency hosts an annual Charity Gala every February that to date has raised over $2.5 million for local San Antonio area non-profit organizations in the last 15 years! It is our way of giving back to the community that we so humbly serve.