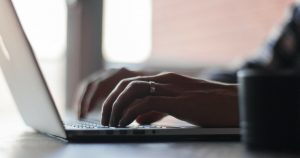 The holiday season is right around the corner which means online bargain hunting and super shopping is hitting retail outlets in full force. As always, companies are handling large consumer volume, selling both online and in-store. According to a recent report by Rakuten Marketing, this year was a massive year for holiday shopping, demonstrating a 23% YOY increase in sales from Thanksgiving to Black Friday.

This growth in sales is a promising start to an end-of-year shopping frenzy that is predicted to surpass $107 Million in total sales. Consumers have long felt that the end of the calendar year was a prime time to pull the trigger on more significant purchases. With a combination of new models and products being introduced and retail discounts to accommodate for holiday present shopping, this period of the year is always busy but 2017 marks significant growth, especially online.

More specifically, Rakuten noted that consumers are feeling even more comfortable researching products and even shopping online via their mobile devices. Mobile revenue grew by a whopping 43% while 46 percent of all page views tracked back to mobile devices. Although people typically use smartphones and tablets for casual product research, some consumers feel more comfortable than ever making purchases right from their portable electronics.

Even more interesting yet, Rakuten noted that in this past week, click-through and ad-engagement-rates were up 154% and 111% respectively. This massive growth in late-November holiday shopping was largely expected to continue long into Cyber Monday, or as companies like Microsoft call it, Cyber week.

At the PM Group, we keep a constant hand on the pulse of retail and online marketing/sales alike. We pride ourselves in continually remaining ahead of the curve to help our clients to understand an ever-changing marketing landscape while delivering the most updated and accurate marketing insights possible.

From everyone at The PM Group, we hope you had a wonderful Thanksgiving Holiday. We hope you ate up some quality turkey while retailers were eating up sales! For more advertising, marketing, and business insights – stay tuned to The PM Group blog.

About The PM Group: The PM Group was founded in 1988. Over the past 30 years, the agency has continued to grow and is currently listed as San Antonio's Largest Advertising Agency by the San Antonio Business Journal. The PM Group's client roster spans numerous industries including automotive, CPG, entertainment and sports marketing, legal, business services, non-profit, real estate and fitness. In addition, the agency hosts an annual Charity Gala every February that to date has raised over $2.5 million for local San Antonio area non-profit organizations in the last 15 years! It is our way of giving back to the community that we so humbly serve.