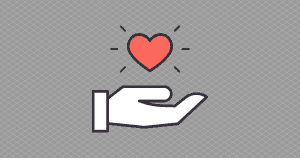 The PM Group is proud of all our past client successes, events, and campaigns, but we like to say that our best work isn't just done well, but it's done for the wellbeing of those around us.

The beauty of marketing is that it can be a vehicle to transmit and create good for our community. Over the years, we have had the incredible opportunity of helping our clients create unique ways to share their values and philanthropy with their customers. Two examples we look back on fondly are our Cotton Patch Café Challenge in partnership with The Scottish Rite Hospital for Children and our Change Your Oil, Change A Life campaign that we developed with Nissan of Boerne.

A few years ago, when we worked with Cotton Patch Café, the client was eager to help in the community but wasn't sure how they could contribute. We brainstormed internally, and eventually, a massive charitable movement emerged called The Cotton Patch Challenge. Restaurant guests were invited to donate $25 (or more) to Texas Scottish Rite Hospital for Children in Dallas. If they donated, Cotton Patch would provide that guest with a $25 Cotton Patch Café gift card, essentially making their donation free. The campaign was a philanthropic and financial success. The restaurant chain continues to hold the Challenge to this day. To date they've raised over $1 million in donations, increased business, improved visibility in the community, and most importantly helped countless Texas Scottish Rite Hospital patients.

Another community collaboration we're proud of was our 2017 Change Your Oil, Change A Life initiative with Nissan of Boerne. In August 2017, Texas and its coastal cities had one of their deadliest and costliest natural disasters in history. Category 4 Hurricane Harvey hit the coast causing 68 deaths and over $125 billion in damage. Texas residents came together to support one another during such a devastating and upsetting time. Along with most major car dealers, our client Nissan of Boerne vowed to offer substantial discounts to those who purchased replacement vehicles in the aftermath of the storm, but they felt like they wanted to do more. Days later, we produced the Change Your Oil, Change A life initiative. The deal offered to change the oil on any standard car, truck, or SUV while Nissan of Boerne agreed to donate all profits to the American Red Cross to help with Hurricane Harvey relief.

We are honored and incredibly proud to have collaborated with these clients and partners to help improve our community even in small ways. Because, for those in need whom these campaigns benefitted, the results made a big difference.

To learn more about the current Cotton Patch Café Challenge, CLICK HERE.

To view the TV spot we produced for Nissan of Boerne during the Change Your Oil, Change A Life initiative, VIEW IT HERE.

About The PM Group: The PM Group was founded in 1988. Over the past 30 years, the agency has continued to grow and is currently listed as San Antonio's Largest Advertising Agency by the San Antonio Business Journal. The PM Group's client roster spans numerous industries including automotive, CPG, entertainment and sports marketing, legal, business services, non-profit, real estate and fitness. In addition, the agency hosts an annual Charity Gala every February that to date has raised over $3 million for local San Antonio area non-profit organizations in the last 15 years! It is our way of giving back to the community that we so humbly serve.