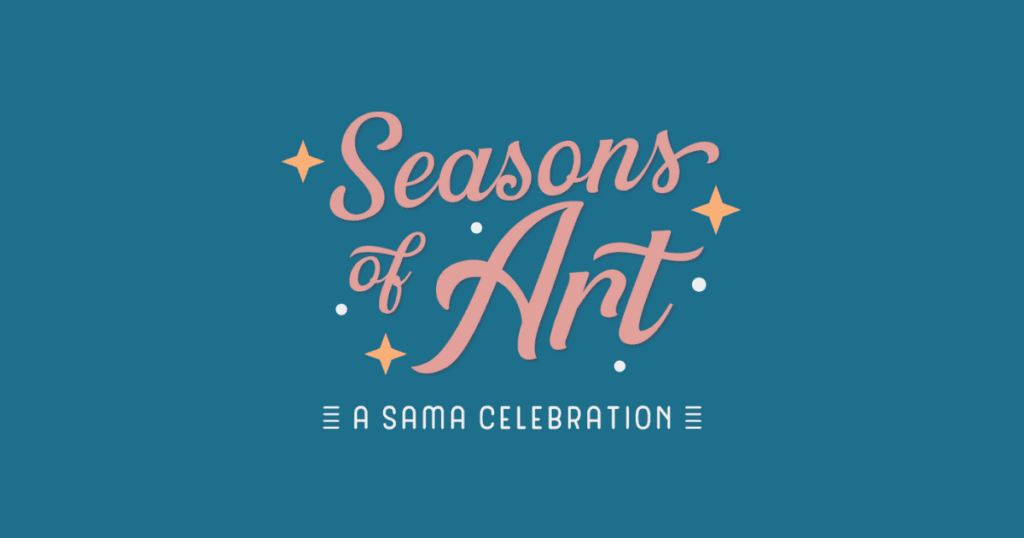 Although many events this year have been canceled, the San Antonio Museum of Art continues to share their passion for arts and culture. During challenging times such as 2020, the arts have become more important than ever to help inspire and uplift our community. Join us in supporting SAMA virtually as they travel through the seasons pairing artwork from their collection with performances from local artists. Hosted by KSAT's Steve Spriester, this celebration of SAMA will feature San Antonio musicians, dancers, writers, poets, and of course SAMA's renowned art collection.
Tickets start at $100, with several sponsorship levels available. You can join the festivities on December 4th from 7:00 to 8:15 pm. Plus, if you're feeling lucky, you can purchase a raffle ticket for some awesome prizes like a night at the Hotel Emma with dinner at Supper, an autographed, limited-edition Vincent Valdez print of Manu Ginaboli, and more. Prizes will be drawn on December 17th.
We are especially excited for this night of seasonal celebrations because our family of agencies is helping to produce and film the event! Quarter Moon Productions will be handling all camera, broadcasting, and Zoom feature work while Noisy Trumpet will be spreading the word to promote the event and drive attendance.
We can't wait to help bring this special event to life and witness art, culture, and a celebration of the seasons with fellow art lovers in our community.
About The PM Group: The PM Group was founded in 1988. For over 32 years, the agency has continued to grow and is San Antonio's largest advertising agency. The PM Group's client roster spans numerous industries including automotive, CPG, entertainment and sports marketing, legal, business services, non-profit, real estate and fitness. In addition, the agency hosts an annual Charity Gala that to date has raised millions of dollars for local San Antonio area non-profit organizations in the last 15 years! In the past 10 years, The PM Group has raised both directly and indirectly over $12 million for these charities. It is our way of giving back to the community that we so humbly serve.