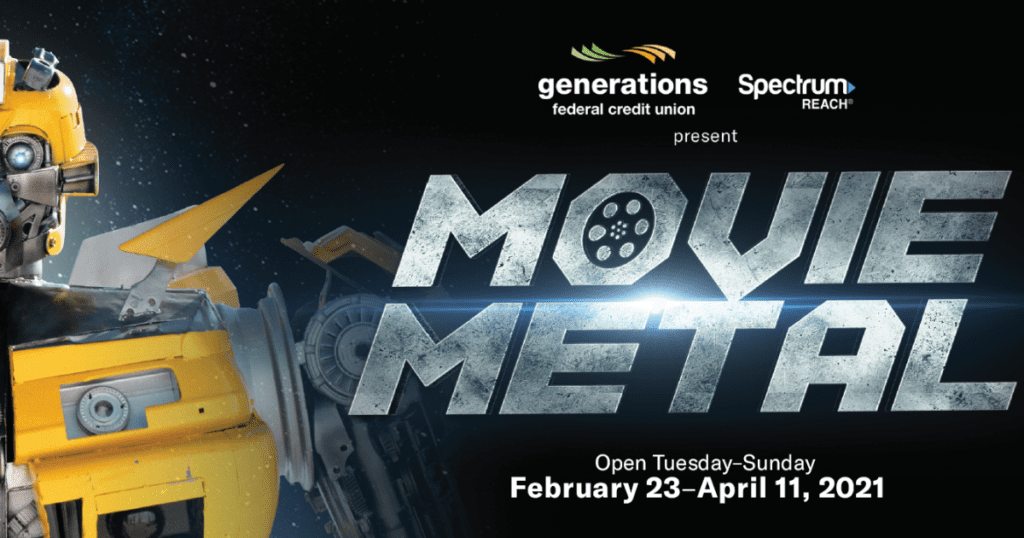 You may have seen this new announcement in our latest Making a Difference in San Antonio feature this past Sunday, March 7th in SA INC in the San Antonio Express News. The San Antonio Museum of Art is ringing in their 40th year with an exciting exhibit presented by Generations Federal Credit Union and Spectrum Reach. Movie Metal is an action-packed display of metallic heroes and vehicles from some of Hollywood's most popular movies and TV shows.
On display until April 11th, Movie Metal gives museum attendees the chance to get up close and personal, and even take photos with, their favorite Transformers movie characters like Optimus Prime, The Predator, the Batmobile, and even the DeLorean Time Machine. You can learn more about this exciting exhibit at SAMA's website to plan your visit.
As a San Antonio advertising agency, being a part of the promotion of this exhibit was a win-win. Not only was our family of agencies able to come together to create the marketing, commercials, print ads, in-exhibit signage, and coordinate PR efforts, but we were also able to help create excitement and buzz around a community organization has been fostering the love of art and culture in our city for four decades. The San Antonio Museum of Art allows Texans to see art collections from across the globe, as well as from our own communities, while showing the importance of appreciating just what each and every culture can teach us. After all, art in all of its shapes and forms has the power to bring us together through a joint passion for expressing creativity.
San Antonio Museum of Art/Movie Metal Exhibit
Great art can move you, and sometimes great art can actually move. Come see this pop-up exhibition of the epic creatures and vehicles that made the movies, at the San Antonio Museum of Art.

About The PM Group: The PM Group was founded in 1988. For over 33 years, the agency has continued to grow and is San Antonio's largest advertising agency. The PM Group's client roster spans numerous industries including automotive, CPG, entertainment and sports marketing, legal, business services, non-profits, real estate and fitness. For two consecutive years now, the Agency has set annual revenue records with the addition of six new clients and through the continued success of our existing clients. Additionally, the agency hosts their annual Charity Gala that to date has raised millions of dollars for local San Antonio area non-profit organizations in the last 15 years! In 2020 alone, the Agency donated over $1,050,000 to local non-profits. It is our way of giving back to the community that we so humbly serve.