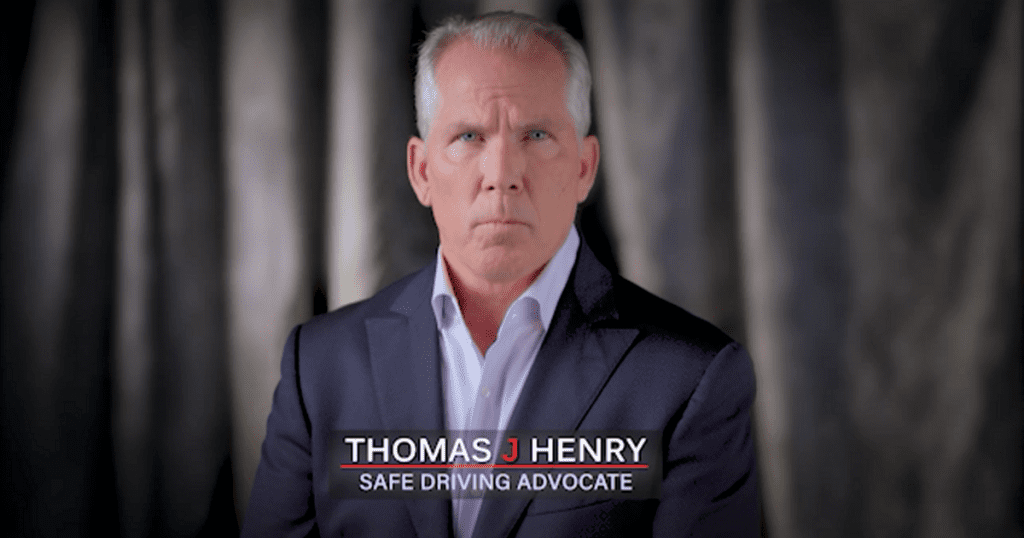 Last week, new commercials featuring important members of Bexar County and San Antonio area law enforcement began airing to heighten awareness about distracted driving hazards. This campaign is a passionate message from agency client, Thomas J. Henry, who wanted to spread awareness regarding how dangerous distracted driving can be. According to the National Highway Traffic Safety Administration, over 400,000 people are injured in crashes because of distracted driving each year. This has become a critical problem in the United States and has been proven to cause nine deaths every day.
"Did you know it takes an average of five seconds to read a text but only three seconds to cause an accident?" said Thomas J. Henry in a recent interview. "The statistics on the detrimental effects of distracted driving are alarming to say the least. That is why I am proud to be working closely with law enforcement officials across South Texas to bring the dangers of distracted driving to light in order to prevent any more injuries or loss of lives. Please join me in support of this initiative. Leave that text unread, for the road ahead!"
This campaign will continue to gain momentum as we introduce Thomas J. Henry's messaging featuring law enforcement in Corpus Christi and Austin later this month. Please do your part to share this important message and encourage others to be distraction-free and safe on the road.
Thomas J Henry 2019 Distracted Driving Campaign
About The PM Group: The PM Group was founded in 1988. For over 30 years, the agency has continued to grow and is San Antonio's largest advertising agency. The PM Group's client roster spans numerous industries including automotive, CPG, entertainment and sports marketing, legal, business services, non-profit, real estate and fitness. In addition, the agency hosts an annual Charity Gala that to date has raised millions of dollars for local San Antonio area non-profit organizations in the last 15 years! In the past 5 years, The PM Group has raised both directly and indirectly over $3.5 million for these charities. It is our way of giving back to the community that we so humbly serve.