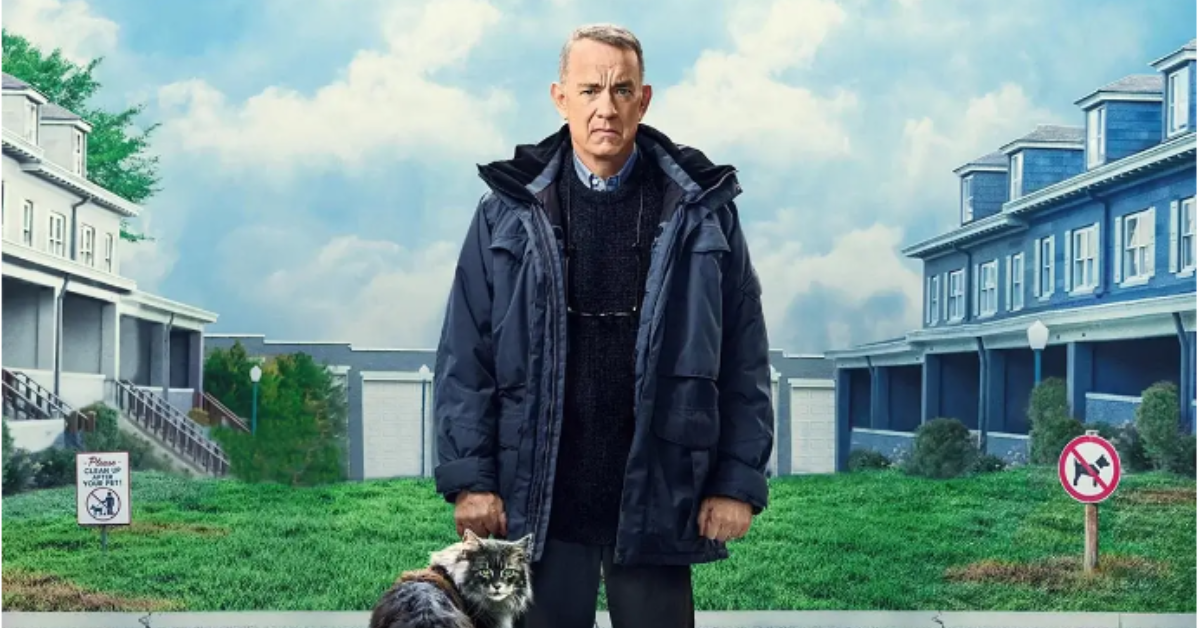 I can't ever remember any movie causing tears to run down my face at a movie theater. Well, it just happenned, and the sadness of the story left my heart smiling with hope for our future.
They were tears of joy!
The SONY movie, "A Man Called Otto" is based on the international bestseller and tells the story of Otto Anderson, a grumpy man who no longer sees purpose in his life following the loss of his wife. Otto is ready to end it all, but his plans are interrupted when a lively young family moves in next door, and he meets his match with his new quick-witted neighbor Marisol.
What makes this movie so wonderful—and exceptional—is all the boxes it checks in regards to true love, black and brown discrimination, pet rescue, senior abuse, greedy real estate developers, parenthood, neighborly love, social media, suicide, transgender parental strife and how a man struggles with the loss of his beloved wife.
Yes, all that!
Tom Hanks has delivered another 'Forrest Gump' like best actor performance that will emotionally touch all movie goers. It's very likely the best message of societal tolerance ever created!
Yes, its that good!
Otto's numerous failed attempts at suicide keeps him sidetracked by his day-after-day lessons of tolerance. Otto crazily likes solving problems of all kinds and the families in his neighborhood have no shortage of issues he becomes involved in. Even the homeless neighborhood cat becomes a beneficiary of Otto's crankyness and stubborn love.
In an era of big budget sci-fi and superhero movies, "A Man Called Otto" won't be #1 at the box office, but it will be remembered for the message it sends to all of us.
A great message. Tolerance for all.
Bob Wills
CEO | Founder
The PM Group