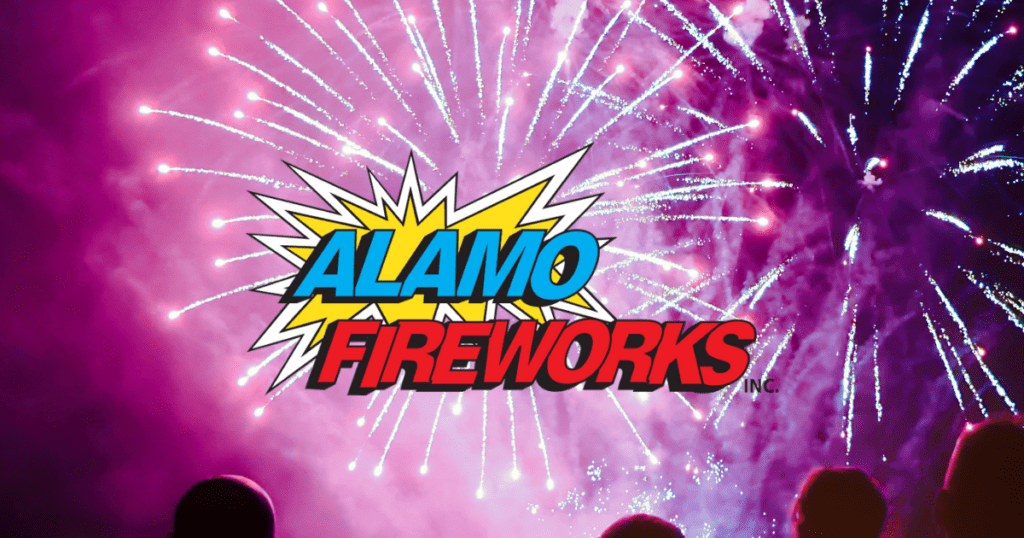 2020 is almost behind us and Alamo Fireworks is THE place to stock up on fireworks to light up New Year's Eve and celebrate a hopeful 2021. Despite a pandemic, Alamo Fireworks had a booming Fourth of July season with record-breaking sales and anticipates an even more lit New Year's Eve. They are opening four new Megastores in San Antonio this winter, one right at their headquarters off Hwy 87/Rigsby road. This won't be just any Megastore; this will be the largest indoor fireworks store in Central & South Texas with over 30,000sqft – offering more inventory than ever before! With all of this success, they also have their sights set on opening multiple new Megastores in Dallas in 2021 – bringing even more poppin' possibilities throughout the state of Texas.
This year was a challenge for a lot of companies, but it offered Alamo Fireworks the opportunity to launch innovative ways to interact with their customers for easier service. In June, they launched the first ever Alamo-To-Go curbside pickup program with contactless service. Customers can order fireworks online, skip the lines and protect themselves during the pandemic by limiting the amount of person-to-person contact.
A family-owned retail and wholesale fireworks company since 1962, Alamo Fireworks promises to deliver 100% happy memories guaranteed. With decades of experience under their belt, they carry one of the largest assortments of fireworks with their own branded inventory like the new Shelter in Place and the Social Distancer. Housed in over 175 locations and 31 Megastores in three states, Alamo Fireworks has everything you need to spark a good time. Plus, each Megastore has their own Alamo Fireworks Certified Expert, who knows all the sizzlin' details to help you find the perfect boom in no time! Don't miss their crackin' deals and early bird pricing on select products or join the Big Spender Club to get more bang for your buck – there is something for everyone! Keep an eye out and be sure to snap a pic with the Alamo Fireworks' firetruck as it makes its rounds during the season.
As you prepare to ring in the new year, be sure to visit AlamoFireworks.com to find your nearest location and place your Alamo-To-Go online orders for pickup beginning December 20th so you can rest assured that your New Year's Eve will be lit AF!
About The PM Group: The PM Group was founded in 1988. For over 32 years, the agency has continued to grow and is San Antonio's largest advertising agency. The PM Group's client roster spans numerous industries including automotive, CPG, entertainment and sports marketing, legal, business services, non-profit, real estate and fitness. In addition, the agency hosts an annual Charity Gala that to date has raised millions of dollars for local San Antonio area non-profit organizations in the last 15 years! In the past 10 years, The PM Group has raised both directly and indirectly over $12 million for these charities. It is our way of giving back to the community that we so humbly serve.