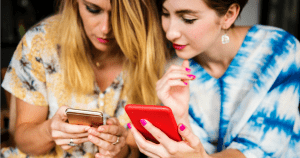 Facebook recently released a study on consumer behavior and the levels of tolerance for various methods of Facebook advertising. They hope the results will help advertisers choose methods less intrusive to the consumer while helping businesses reach consumers in the most effective way possible.

The original data was displayed in a series of graphs and charts with the ad methods broke down into five main categories: feed ads, skippable, non-skippable, stories, and live TV.

Although nearly all media consumers prefer a pure experience with no advertising, new research shows short advertisements of different kinds can be minimally intrusive and less bothersome to viewers. Another possibility is that as Facebook has largely incorporated advertising into their media model, consumers have just accepted their presence as law and learned to operate with them.

Some of the most crucial takeaways from the study were the following:

People have the least interest in ads on feeds like Facebook and Twitter because it is so easy to simply scroll past them. The task of catching a viewer's attention and holding it long enough for an engagement has never been more challenging. However, these in-feed messages have a higher chance of "forging deeper connections" because the consumer is engaging with them in a more native and familiar space.
Another key takeaway from Facebook was that people seem to be okay with pre-roll (before content) and mid-roll (during content) ads as long as they were This further reinforces the notion that advertisers have to be as quick and efficient as ever with their messaging.
The last thing Facebook mentioned was that advertisers airing un-skippable content must be wary that users have become used to skipping the ad after five seconds and so they risk losing consumer interest early. Therefore, even if an ad runs long past :30, brands must hook viewers early and keep them interested throughout the entire advertisement.

In conclusion, Facebook is "urging advertisers to rethink mobile advertising, by pushing out shorter, more attention-grabbing ads in a variety of different creative formats." (Business Insider)

Digital advertising and Facebook marketing can be complex and confusing avenues to explore, and you should never have to do it alone. Whether you are located in San Antonio, Texas or even in the surrounding states, The PM Group has been helping companies and brands share their message using a variety of channels for over thirty years! For all things advertising, stay tuned and follow The PM Group.
Click HERE to see the complete article.
Click HERE for the original study by Facebook.
For all things advertising, remember to stick with the PM Group.
About The PM Group: The PM Group was founded in 1988. Over the past 30 years, the agency has continued to grow and is currently listed as San Antonio's Largest Advertising Agency by the San Antonio Business Journal. The PM Group's client roster spans numerous industries including automotive, CPG, entertainment and sports marketing, legal, business services, non-profit, real estate and fitness. In addition, the agency hosts an annual Charity Gala every February that to date has raised over $2.5 million for local San Antonio area non-profit organizations in the last 15 years! It is our way of giving back to the community that we so humbly serve.